Home > Celebrate Graduates
Celebrate the Success of SUNY Canton Graduates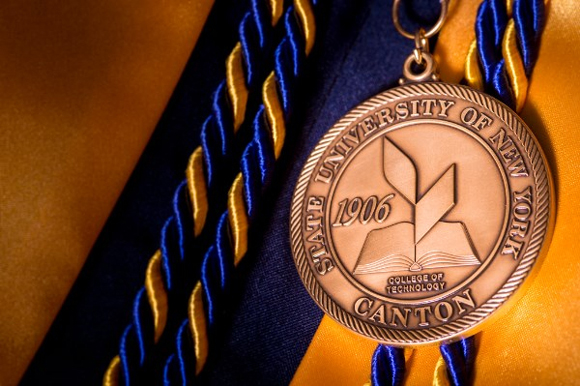 Funds from the Celebrate the Success of SUNY Canton Graduates campaign benefit the Canton Fund and Canton College Foundation scholarships. Each graduate receives a commemorative medallion enclosed with a special message from a SUNY Canton alumni or friend at Commencement.
The words of congratulations, praise, and encouragement from alumni like Stephen Lamont '66, reassure our students that they will forever be a part of the SUNY Canton family even after they leave campus.
Please help us continue this tradition by writing a personalized message to a graduating senior. Forging a connection between our students and our alumni is vitally important to the future of SUNY Canton.
You don't have to make a gift to send a message to a graduate, but know that a gift of any size makes a world of difference to our students.
- Tracey Thompson, Vice President for Advancement
Click below to send a congratulatory message to a graduate and/or to make a gift!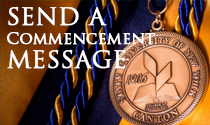 Good things happen when you make a gift to SUNY Canton.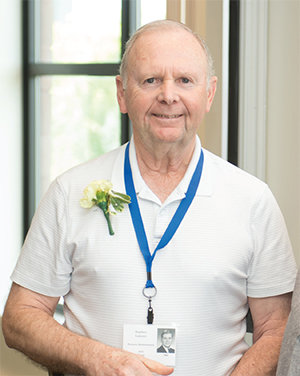 Congratulations! May this milestone in your life always be remembered with joy and pride. I graduated in 1966 and still look back on my time at Canton as special. My success in life went far beyond my expectations after graduation. May you look back 50 years from now and credit Canton with helping your life be one filled with purpose, challenge and rewards.
- Stephen Lamont '66
---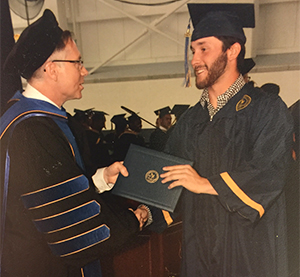 When I received the medallion, I was reminded of the past four years and of everything I had been through, everyone that had helped me and what it really meant to be a Kangaroo.
- Greg Dobies '16, Sports Management
---
Why is SUNY Canton Important To You?
Are you proud of your Canton ATI, ATC or SUNY Canton education? You might consider supporting one of our degree or certificate programs. Donations provide equipment, field trips, scholarships or grants to help students offset the cost of required testing or training.
Do you still have your Aggie, Northmen, Northstar or Roo letterman jacket?Donations in support of Athletics provide funding for travel, uniforms, equipment and recruiting.
Is there a special faculty or staff member or classmate who improved your experience at SUNY Canton? You can make a donation in support of a program or initiative they considered important to the campus, or make a gift in their honor or memory.
A gift of any size makes a difference. A gift for any reason is significant. A gift from YOU means a lot.
Click below to send a congratulatory message to a graduate and/or to make a gift!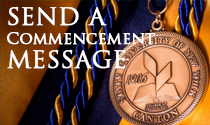 Division of Advancement
34 Cornell Drive
Canton, NY 13617
Phone: 315-386-7127
800-811-6727

Fax: 315-386-7995