Support Network
espite the economic challenges brought on by the pandemic, the SUNY Canton family continued to give generously over the past year for emergency assistance, scholarships, academics, and athletics. The Canton College Foundation raised more than $2,138,000 for these endeavors and allocated approximately $467,000 to scholarships. The Student Emergency Fund was critical to those who encountered unforeseen job losses, medical issues, or other financial setbacks. Nearly $100,000 was distributed for housing assistance, food, heat, books, and laptops.

Future of Frontliners
A trio of donations this year will provide financial assistance to Nursing students and ensure they receive the highest level of training for healthcare professionals.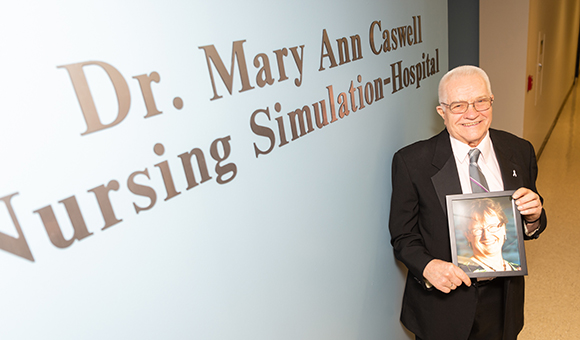 The family of late Nursing Professor Emerita Dr. Mary Ann Caswell made a generous gift to the College to ensure the program continues a tradition of state-of-the art simulation technology. The Dr. Mary Ann Caswell Nursing Simulation-Hospital was named in her honor, and the donations were used to purchase state-of-the art equipment. Mary Ann's husband, Alson T. Caswell Sr. '61 (above), and their son, George A. Caswell '91 & '94 were several of the family members in attendance at the naming ceremony.
Maryalice Grotkowski Blake '68 donated $25,000 to establish an endowment to provide $1,000 annually to a student enrolled in the Associate of Applied Science in Nursing program, with preference given to graduates of Ogdensburg Free Academy.
A donation from the Dr. D. Susan Badenhausen Legacy Fund, a charitable fund of the Northern New York Community Foundation, was used to purchase three simulated nursing manikins for the Dr. Mary Ann Caswell Nursing Simulation-Hospital.
Stronger Together
The Canton College Foundation harnessed the generosity of alumni, friends, and allies to meet the Chancellor's Challenge of a match of up to $50,000 in donations to the Student Emergency Fund. Between April and June, $69,116 was raised. Combined with SUNY's contributions, $123,661 was ultimately raised for students in need.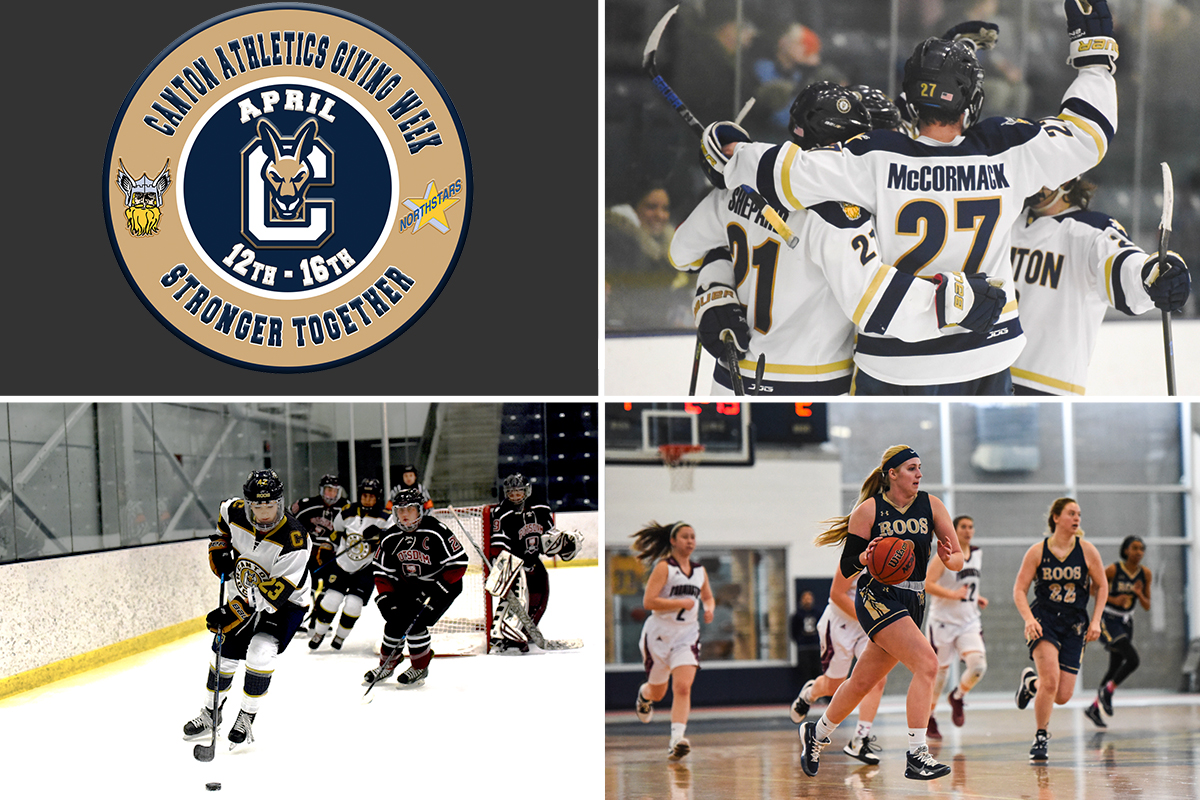 In April, the inaugural Athletics Giving week, organized by the Athletics Department and the Canton College Foundation, raised just over $80,000 from alumni, parents, faculty, staff, friends, businesses, and community members. In the spirit of competition, student-athletes and alumni from each sport worked together to win prizes for the most donations. The men's hockey team, led by John Shellington '76, Dick Layo '76, and Dan Brown '77, won the top prize with more than $35,000 raised.