Advising
How to Prepare for a Meeting with an Advisor
This meeting is your opportunity to find out what is required for your degree and have some input into your first semester schedule. The advisor you work with will not be your permanent advisor, but is familiar with your degree program. You can make the most of this appointment by showing up prepared.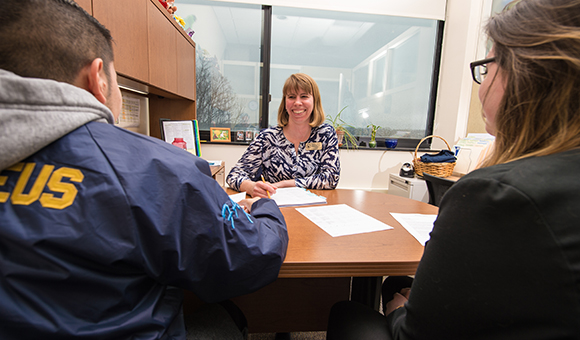 Make an appointment for a time when you can devote your attention to talking with the advisor. If you talk with an advisor by phone then turn off other notifications and schedule at a time when you can also be at a computer.

This is an important step in your college success, so you really want to be ready to listen and participate.

You should have some materials ready:
Let the advisor know of any other commitments that you need to work around (athletic practice, work schedule, day care hours, part-time attendance, etc.)
Review the course offerings for Fall semester on UCanWeb (you can also log in to UCanWeb then go to ->Student Registration & Records -> Registration -> Look Up Classes)
Make a list of any questions that you have.
Be open to suggestions for courses, but bring your own ideas.
Don't forget that it is your responsibility to go ahead and schedule your classes on UCanWeb! The advisor does not do this for you!!