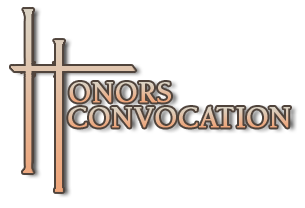 Message from Brian Washburn
Professor Washburn was hired in 1973 and spent his entire 41-year career with the college. He was promoted to assistant professor in 1977, associate professor in 1982 and professor in 1986. He was one of the longest serving professors at the college when he retired and received emeritus status in 2014.
In addition to teaching introductory chemistry courses for non-science and science, engineering technology and health majors as well as all the organic chemistry courses, Professor Washburn created the exceptionally popular environmental science courses for non-science majors. The courses' dynamic content emphasized environmental concerns using the campus and surrounding communities as a classroom demonstrating SUNY Canton's focus on applied, real-world learning. He developed this class as a means of creating a unified and wholistic approach to the awareness of environmental issues.
Professor Washburn would have students take water samples from the Grasse River behind campus and analyze them in the laboratory. He used his own energy efficient home as an example for the class. His course came prior to the Civil and Environmental Engineering Technology program and any of the courses offered on alternative energy through the Canino School of Engineering Technology, making him one of the resident authorities on the subject of green living. As someone born after World War II, otherwise known as a Baby Boomer, he said that he accepted his generations responsibility for contributing to the current state of the planet, including climate change.
He earned the College Council's Distinguished Faculty Award in 2003 and was noted for his exceptional work as chair of the Middle States Accreditation Self-Study. For those unfamiliar with Accreditation, it is essentially a report card for the college. We earned, and continue to earn, high marks.
In retirement, Professor Washburn has remained active with the Raquette Valley Habitat for Humanity Chapter and is chair of the Watershed Management Committee on the St. Lawrence County Environmental Management Council.