Professionalism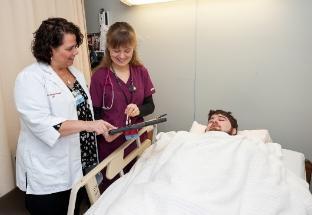 Academic Honesty and Integrity
As described in the SUNY Canton Academic Integrity Policy, instances of cheating, plagiarism, and/or alteration of academic documents are prohibited. Students proven to have violated the policy may be penalized with a grade of "F" for the assignment and/or course, and are subject to dismissal from the course by the instructor. Repeated offenses may result in suspension or dismissal from the college.
Research and citing
Do you have a big research assignment coming up and you have no idea where to start? The Southworth Library Learning Commons has course specific and program specific research guides to assist students in finding books, articles, databases, periodicals, and other resources to help guide students in their research. Check out Research Materials: Program and Class Guides to find resources that are pertinent to your courses.
Properly citing your sources in course work is the easiest way to prevent plagiarism and the most important step in maintaining academic integrity. The Southworth Library Learning Commons has information in Research Materials: Citing Sources on how to properly cite your sources, as well as resources to assist you in improving your writing skills.
Etiquette/Netiquette
As students at SUNY Canton, you are seen as a representative of the institution when communicating with those inside and outside the college community. Maintaining proper conduct in a professional setting is critical for future success and is a great way to make a good impression on others.
In an online setting, it is important for students to conduct themselves in a professional manner. Certain behaviors are expected when you are communicating with peers, your instructor, or the college professional staff. There are guidelines to keep in mind when communicating online called "Netiquette." Check out the Netiquette Guide for Online Courses to see how to communicate professionally in an online setting.
Professional Development
Most students attend a college or university to obtain a degree that will not only enrich their minds, but help them get a great job after graduation. There are several resources available to students on campus and online as you continue (or start!) making plans for life after SUNY Canton.
The Career Services Office has resources that can assist you in many ways, including brushing up on your interview skills, improving your resume and/or cover letter, and finding that next big opportunity. Both students and alumni can benefit from their expertise!
Big Interview is an online resource that can help you with job interview skills by utilizing video lessons and virtual practice interview tools.
Looking for an opportunity on or off campus? Handshake is where you can find jobs and internships and connect with employers, as well as attend virtual career fairs and events to help you stand out!
Are you trying to envision yourself in that dream job or career? Vault helps users "paint a picture" of professions, potential employers, and industries by searching for information such as company overviews, office locations, job responsibilities, how to climb the career ladder, and more to help visualize your possible future.