D2L / Brightspace Info Center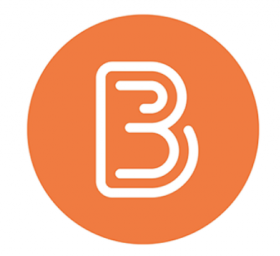 Brightspace
Brightspace is SUNY Canton's Learning Management System used for online courses and supplements.
To access Brightspace:
• Navigate to Brightspace Login Page
• Logon with your full SUNY Canton email address and password
If you have any questions or issues with your NetID or Password, please contact the SUNY Canton Help Desk

Resources
Brightspace Tips and Tricks
Viewing Discussions in Grid View
Student Resources
Setting Up Brightspace Notifications
Viewing Turnitin Similarity Report
Accessibility Tips for Students
Using Bookmarks in Brightspace
Brightspace Pulse App Best Practices
Faculty Resources
How to Treat Ungraded Items in Brightspace Grades
Quiz Time Limit Accommodations
Viewing Coursework of Unenrolled Students
Faculty Portfolio Procedure in Brightspace
Turnitin Session 1 Webinar Recording
Turnitin Session 2 Webinar Recording
Turnitin Quick Submit Instructions

Most Common Student Questions
I can't see my class:
Has the semester started?
Brightspace classes are not made available until the semester start date.
Did you pay?
It can take up to 24 business hours after payment for classes to appear. If it has been 24 business hours since you paid, there may be other issues including holds on your record in UCanWeb, or technical issues. If you can't see your class, contact the Registrar office at (315) 386-7616.
When did you register?
If you registered on the last possible day, it could take an additional 24 business hours for your class(s) to appear.
Are you taking a face-to-face or an online class?
If your class is supplemental, the instructor may have disabled it.

Training

Course Admin Resources

What's new in Brightspace?
For Brightspace updates, please access our What's new in Brightspace? document.
MIGRATION TIMELINE
As SUNY university system migrates to Brightspace by D2L Digital Learning Environment (DLE), our college is also a part of the process. This website contains the current status of our Blackboard to Brightspace migration.
May 26, 2022
Summer 2022 courses offered in Brightspace.
MID-April 2022
Fall course conversions begin (it continues to be an ongoing process because of late section additions and faculty reassignments).
April 15, 2022
Center for Learning Design, Innovation, and Online Instruction Brightspace training for SUNY Canton faculty started.
April 14, 2022
Brightspace platform and converted Summer courses available to Summer faculty.
April 2022
Sample course conversion.
End of March 2022
Brightspace site available to campus LMS administrators (CLDIOI personnel).
SUNY training for campus pilot faculty.
March 30, 2022
Fall 2022 Course Finalization Form deadline (Fall 2022 courses finalized in Blackboard). Please note, the deadline for this form has passed and the form is now closed. Please contact cldioi@canton.edu with questions.
March 23, 2022
Summer Course Finalization Form deadline (Summer 2022 courses finalized in Blackboard). Please note, the deadline for this form has passed and the form is now closed. Please contact cldioi@canton.edu with questions.
Mid-March 2022
In preparation for SUNY training, faculty take the Training Path Self-Assessment Survey. Based on the results, faculty register for SUNY pilot faculty training. Training is reserved for Cohort 1/SUNY Canton faculty only until April 29. Please register early.
Student feedback on Brightspace conversion sought through the Student Government Association and Learning Commons Student Advisory Group.
March 15, 2022
Campus LMS administrator training for CLDIOI personnel.
February 2022
A series of discovery sessions between D2L, SUNY, and SUNY Canton are taking place.
February 9, 2022
First implementation meeting between SUNY, D2L, and SUNY Canton.
January 2022
SUNY DLE Campus Implementation Planning Work Group, Training Resources Sub-Work Group, and Template Creation Sub-Work Group all have SUNY Canton representatives. Their work started in January 2022. Please visit the Campus Implementation Preparation document to find out the details of the groups' work.
January 5, 2022
SUNY Canton is confirmed to be a part of the SUNY DLE Cohort 1, the first group of campuses to make the transition to the new DLE. The work in this cohort is scheduled to run from late January 2022 through December 2022. To find the list of all Cohort 1 campuses, visit the January 2022 update bulletin on the SUNY DLE Progress website.
December 2021
SUNY Canton Core Migration Team was confirmed:
Campus Executive Sponsor – Dr. Peggy De Cooke
Campus Lead – Dr. Tonka Jokelova
Academic Lead – Dr. Thomas Burl
Technical Lead – Jerry Bartlett