Home > Academy
David Sullivan - St. Lawrence County Law Enforcement Academy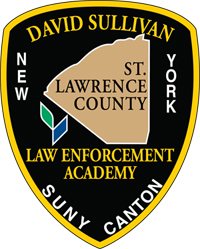 Mission Statement
Since 1996, SUNY Canton College, through its Criminal Justice Curriculum, in conjunction with the David Sullivan/St. Lawrence County Law Enforcement Council, has offered the New York State Basic Course for Police Officers to those men and women who have chosen Law Enforcement as a career. Our mission is to prepare Law Enforcement practitioners for exemplary service to their agencies and communities.
We offer the Full-Time, and Refresher courses in Basic Police Training that is fully accredited by the New York State Bureau for Municipal Police, which awards a New York Basic Police Certificate upon completion. Since 2004, we are currently one of 14 academies throughout New York State that have been approved by the Department of Criminal Justice Services, Office of Public Safety to offer the Pre-Employment for Basic Police Training.
The Academy starts the first week of January and ends in June of each year.
Starting September 30th of each year - Fully completed applications can be hand-delivered to the SUNY Canton University Police Department at Dana Hall.
APPLICATION DEADLINE IS DECEMBER 1st. THERE IS NO DEADLINE FOR SWORN/HIRED POLICE OFFICERS.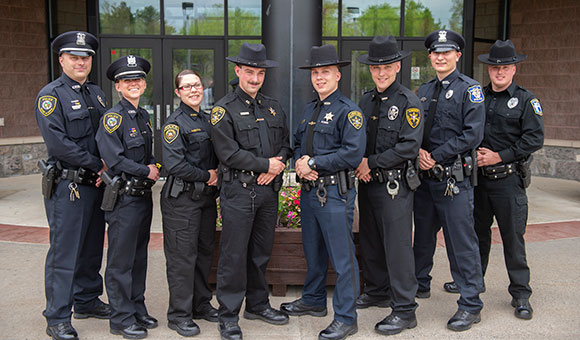 David Sullivan - St. Lawrence County Law Enforcement Academy
SUNY Canton
34 Cornell Drive
Wicks Hall
Canton, NY 13617
Phone: 315-386-7136
Fax: 315-386-7949