Home > Orientation
Orientation Programs
Fall 2023 New Student Orientation
New Students Move-in: Monday, August 21
In-Person New Student Orientation: Tuesday, August 22
First Day of Classes: Thursday, August 24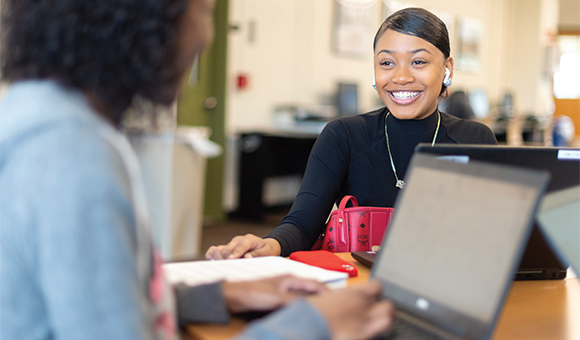 As a leader in Online Student Engagement, SUNY Canton has offered a Virtual Orientation to its online students for years. That means that we know how to provide you a unique experience while still respecting your time.
We've designed your Orientation so you can experience all that SUNY Canton has to offer, no matter how you choose to study. During your virtual Orientation, you will learn about each of the different departments on campus and what resources they provide, how to go about making the most of your time studying, and who to contact when you have questions.
We have built your Virtual Orientation orientation to allow you to take it when it is most convenient for you, while also allowing you to go back and view the information again later.
While Orientation is mandatory for all new students, don't worry, it is quick and painless. Once you complete all necessary steps, you will be entered for a chance to win some pretty great prizes, like an iPad, a $500 College Store gift card, and Apple Earpods.
If you still need to take an ACCUPLACER placement test, reach out to the Advising & First-Year Experience for help getting that started. You can reach the office at (315)-379-3954 or testing@canton.edu.
If you have questions feel free to reach out using the chat at the bottom of the virtual Orientation, we are here to make this a great experience for you.