Home > College Association > Roo Express
Roo Express Account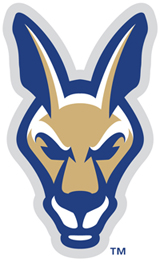 A Roo Express account can be used at any food service location, the Campus Store, or vending machines. Roo Express is currently accepted at the following off campus merchants:
ROO Express is accepted off-campus at:
3 Bears Gluten Free Bakery - Canton
A-1 Oriental Kitchen - Canton & Potsdam
Arby's - Potsdam
Asian Buffet and Mongolian Grill - Potsdam
Burger King - Canton & Potsdam
eCampus - online bookstore
Five Guys - Potsdam
Food Fetched - online app
Gamer Craze - Canton
Hoof & Horn Butcher & Eatery - Potsdam
KFC - Canton
Kinney Drugs - Canton & Potsdam
Kunoco's Snack Wagon - Canton
LaVignes IGA - Potsdam
Lee's Hawaiian Grill - Potsdam
Little Italy - Potsdam Only
McDonalds - Canton & Potsdam
Mama Lucia's - Potsdam
Mountain Mart - Canton & Potsdam
Potsdam Food Co Op - Potsdam
St. Larry's Bar & Grill - Potsdam
Save-A-Lot - Canton & Potsdam
Sergi's - Canton & Potsdam
Stewart's - Canton & Potsdam
Subway - Canton & Potsdam
The Bagelry/Park Bros– Canton & Potsdam
Village Diner - Potsdam
* Locations are subject to change.
** Some purchases are exempt from Roo Express use: (ex. gas, alcohol, tobacco products, gift cards, and lottery tickets)
*** Campus Cash is not accepted by off campus businesses.
Adding Funds to Roo Express
Roo Express funds may be added instantly on the mobile app "GET Mobile" by debit or credit card at get.cbord.com/sunycanton.
Stop by the College Association Student Support office in Miller Campus Center 115 between 8:30 am and 4:30 pm, Monday - Friday. Cash, checks, credit and debit cards are accepted.
Guests may make deposits to your account, too.
Make checks payable to: College Association, Inc.
Mail to:
College Association
attn: David Akins
SUNY Canton
College Association Student Support
Miller Campus Center 115
34 Cornell Dr.
Canton, NY 13617
We encourage you to add additional amounts to your Roo Express account for your convenience, additional amounts will be transferred from semester to semester and are available for refund at the end of the academic year or upon your withdrawal from college. However, balances under $10.00 will not be refunded. Please contact David Akins at 315-386-7624 to request a refund.
College Association, Inc.
Attn: David Akins
SUNY Canton
College Association Student Support
Miller Campus Center 115
34 Cornell Drive
Canton, NY 13617