Center For Diversities & Inclusion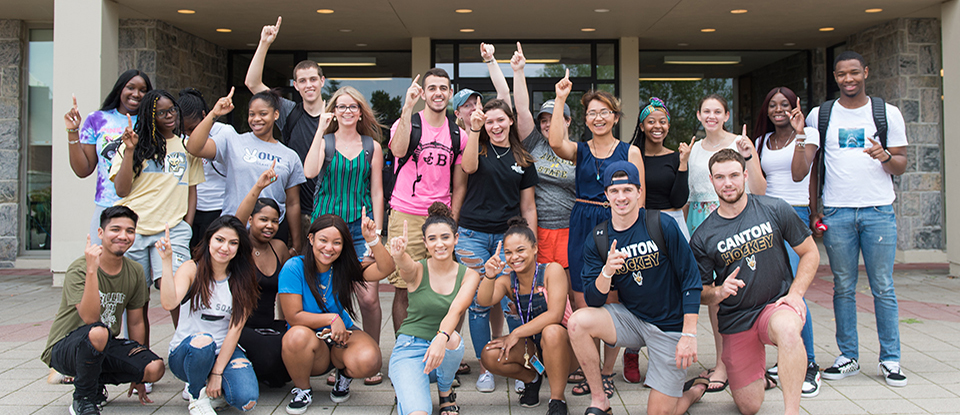 DIVERSITY STATEMENT
At SUNY Canton, we are dedicated to promoting and integrating diversity initiatives to enhance our students' education, as well as developing a campus environment that values and respects human dignity and differences. Therefore, we recognize the importance of identifying and implementing new and more effective inclusive practices throughout campus operations; offering a range of activities designed to promote diversity and academic excellence; and engaging our students, faculty, staff, and the community in cross-cultural conversations and activities in-order-to promote enhanced cultural understanding and student success.
Canton strives to provide its' campus community [students, faculty, and staff] with an environment of inclusiveness where everyone is welcome, and no one is turned away or feels left out.
Student Work
Diversity and Inclusion Capstone Project
Students: Darrell Davidson, Tyron Jamison, Ashley Yarter, Stephen Grimsley
The purpose of this project is to help new and veteran students be comfortable with sharing their identity with those around them. This project should show that it's Who You Are that matters, Not What You Are. We want everyone to be able to express themselves without apprehension.
Staff Profiles
Co-Chief Diversity Officer (CDO)
Lashawanda Ingram
Campus Center 211B
315-386-7128
Fax: 315-386-7962
ingraml@canton.edu

Co-Chief Diversity Officer (CDO)
Emily Hamilton-Honey
MacArthur 526
315-386-7071
Fax: 315-386-7962
hamiltone@canton.edu