Home > Grants
Office of Research and Sponsored Programs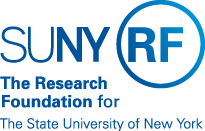 The Office of Research and Sponsored Programs is dedicated to supporting the College faculty and staff in their efforts to seek and secure external funding for research, special projects, education and training.
The Office of Sponsored Research (OSR) is responsible for the development, coordination and financial management of all contracts and grants at the College. All externally sponsored projects for research, scholarly/creative services utilizing SUNY Canton facilities and/or personnel must be processed and administered through ORS.
A project is externally sponsored if a grant or contract is awarded to the College in support of a specific activity. External sponsors consist of federal and state agencies, private foundations, professional organizations, and business. Sponsored projects include, but are not limited to research, scholarly and creative activities, curriculum development and workshops or meetings.
Executive Director of Research and Sponsored Programs
Betsy Rohr Adams
SUNY Canton
MAC 602
34 Cornell Drive
Canton, NY 13617

315-386-7686
rohradams@canton.edu