Flex Learning

Live. Work. Study.
Lectures are live streamed to participants and are simultaneously recorded and posted to SUNY Canton OnLine, where students can access it at any time – or as many times – as they like. It allows online students the option of attending a class in person, while traditional on-campus or commuter students can decide whichever way they'd like to participate.
On location, live interactive, or later. You decide, each day, what fits in your life.
Flex classes change the model of delivery from one in which a rigid time schedule is 'pushed' on a student to one in which the student 'pulls' the class when the student needs it.
- Dr. Charles Fenner
Management Professor
Blackboard

Useful Software

Courses Available in Flex Format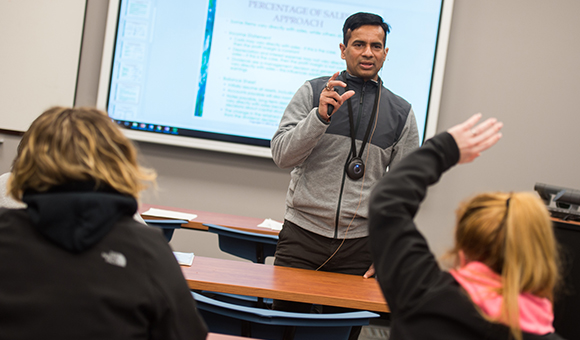 AGMT 295 - Into to Agribusiness