Home > Advising Center > Stellar Nomination
Stellar Advisor Nomination Form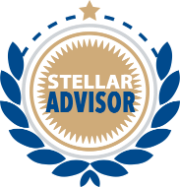 You can use this form to nominate your advisor for the Stellar Advisor Award. Tell us why you think your advisor stands out and how he/she has contributed to your success. Nominations will be shared with the advisors, but your name will not be attached to what the advisor sees unless you tell us that is OK.
Nominations will be accepted until Monday, February 28, 2022
Nominations for 2021 have concluded. Please check back for the winners.
Advising & First Year Programs
Miller Campus Center 224
Canton, NY 13617

Mon - Fri. 8:00am - 4:30pm
315-379-3954
Fax: 315-386-7980
advising@canton.edu