Home > CEL
Center for Entrepreneurial Leadership Core Program
Applications now being accepted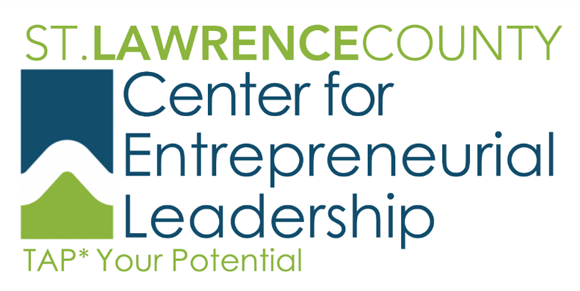 The St. Lawrence County Center for Entrepreneurial Leadership (STL-CEL) Core Program will empower you to overcome business challenges, create new opportunities and develop meaningful connections within the business community.
Helping Entrepreneurs Unlock New Opportunities for Growth
Based on proven principles and centered on best practices and emerging trends, our program allows you to explore new methods for business growth in a confidential, noncompetitive environment with assistance from fellow classmates, mentors and external business experts.
For over 30 years, the University at Buffalo School of Management's Center for Entrepreneurial Leadership (UB-CEL) has conducted this highly impactful program for Western New York businesses. The STL-CEL program is modeled on that success, through a partnership between UB-CEL, SUNY Canton, St. Lawrence County IDA, NYPA, and northern New York business partners.
Who Should Attend?
Business owners or strategic decision makers of for-profit and not-for-profit organizations.
This peer-based, mentor-driven program is ideal to:
Elevate the talents and operating abilities of practicing entrepreneurs.
Introduce you to new methods that facilitate business growth.
Help you navigate issues that influence business decisions.
Sharpen your strategic vision for the future of your business.
Be less encumbered by day-to-day operational issues.
Contribute to the community and the lives of others through your venture.
Prepare a successor to take over your business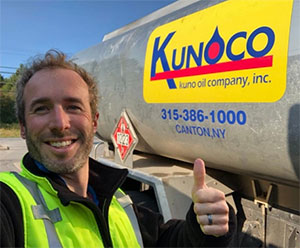 "This is the perfect program for local businesspeople - to take a few hours each week to work on their business, rather than in their business. The topics covered in this class, the clinics and the people will absolutely help. First, it will teach you a lot; and second, you'll find out you're not alone."
---
Ben Burds
GM Operations, Kunoco Inc.
Taking Care of Business
The Core program will advance your understanding of entrepreneurship and support your business ventures and initiatives through four interactive methods:
Relevant Workshops
Mentoring Teams
Collaborative Clinics
Network of Support
Four Key Methods to the Core Program's Success:
1
Core Competencies Workshops
The CEL Core Competencies workshops address the unique needs, challenges, opportunities and interests of participating entrepreneurs. Expert lecturers bring a wealth of experience on a range of topics, which may include:
Understanding your financials
Recession-proofing your business
Finance and cash management
Employee recruitment and retention
Succession planning
Strategic vision
Work/life balance
Marketing and public relations
Human resource concepts
Fear and risk management
Time-management techniques
Leadership and leading
2
Your Mentoring Team
Each Core participant is partnered with a mentoring team of seasoned, successful entrepreneurs who are attuned to the issues that influence your business decisions. Your mentoring team will guide, advise, and support you throughout the program to help you achieve your specific objectives.
3
Interactive Clinic Sessions
Working together, you and your mentor team will identify a select set of issues that challenge your organization's growth. You will be the focus for an entire evening as you present your business and its challenges for collective review by the class. Afterward, your mentor team and classmates will ask clarifying questions and offer observations and recommendations on solutions, opportunities, pitfalls, and growth plans.
4
Peer Support
The Core program experience is engaging and interactive. You will learn from a diverse group of like-minded fellow entrepreneurs with noncompeting interests. In clinic sessions, your classmates will serve as a sounding board, helping you clarify your issues, focus on clear objectives, solve problems, and think strategically. Participation in the Core program creates countless opportunities for entrepreneurs to help each other succeed.
Where and When?
Participants meet once a week over 6 months for a hybrid of in-person and virtual programming, with classes held at the St. Lawrence County IDA in Canton. Since participation by everyone will help everyone succeed, applicants must be committed to being active participants – attending the majority of sessions offered and presenting their Clinic.
Application Process
The Center for Entrepreneurial Leadership accepts applications on a rolling basis for its annual Core Program. Maximum class sizes are 12, so we encourage you to apply as soon as you are ready to ensure your place in our next program.
The STL-CEL is a program partnership with the University at Buffalo School of Management Center for Entrepreneurial Leadership, SUNY Canton, the St. Lawrence County IDA, New York Power Authority, and the member organizations of the STLC Small Business Working Group.
*TAP Your Potential. This program is dedicated to Thomas A. Plastino and his unwavering determination to strengthen St. Lawrence County businesses.