Home > CEL
Center for Entrepreneurial Leadership Core Program
The Center for Entrepreneurial Leadership Core Program enhances the talents and operating abilities of practicing entrepreneurs. This peer-based, mentor-driven program will empower you to overcome business challenges, create new opportunities and develop meaningful connections within the business community. Meeting once a week during the 8-month program, Core participants explore new methods for business growth in a confidential, noncompetitive environment with assistance from fellow classmates, UB School of Management faculty, exceptional facilitators and external business experts.
Who Should Apply
The CEL Core program is designed for business owners and leaders with ventures that have progressed beyond the startup phase of operation.
Core is for you if you wish to:
Move beyond your current organizational and revenue plateau
Be more strategic and less encumbered by day-to-day operational issues
Implement tactical and strategic changes
Control and direct the forces that shape your life
Contribute to the community and the lives of others through your venture
Typical Industries
Retail and Wholesale Trade • Manufacturing • Finance, Insurance and Real Estate • Construction • Health Care • Professional and Technical Services • Transportation and Warehousing • Agriculture
Types of Entrepreneurial Businesses:
39% Personal Leader
28% Family Business
28% Partners
5% Nonprofit
Number of Employees:
31% = 1 to 5
20% = 10 to 20
18% = 6 to 10
16% = 20 to 50
15% = 50+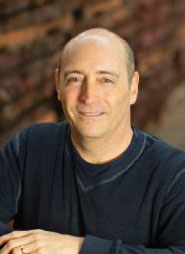 This program will "give you the opportunity to surround yourself with like-minded, enthusiastic and passionate business people committed to improving their businesses.
Brian Shine
President, Manitoba Corporation
Taking Care of Business
The Core program will advance your understanding of entrepreneurship and support your business ventures and initiatives through four interactive methods:
Relevant Workshops
Mentoring Teams
Collaborative Clinic Sessions
Network of Entrepreneurial Support
The four key methods to the Core program's success:
Core Competencies Workshops
The CEL Core Competencies workshops address the unique needs, challenges, opportunities and interests of participating entrepreneurs. Expert lecturers bring a
wealth of experience on a range of topics, which may include:

Finance and cash management
Mergers and acquisitions
Succession planning
Innovation and creative problem solving
Strategic vision
Work/life balance
Marketing and public relations
Brand strategy development
Corporate culture development
Human resource concepts
Fear and risk management
Time-management techniques

Your Mentoring Team
Each Core participant is partnered with a mentoring team of seasoned, successful entrepreneurs who are attuned to the issues that influence your business decisions. Your mentoring team will guide, advise and support you throughout the program to help you achieve your specific objectives.
Interactive Clinic Sessions
Working together, you and your mentor team will identify a select set of issues that challenge your organization's growth. You will be the focus for an entire evening as you present your business and its challenges for collective review by the class. Afterward, your mentor team and classmates will ask clarifying questions and offer observations and recommendations on solutions, opportunities, pitfalls and growth plans.
Peer Support
The CEL program experience is engaging and interactive. You will learn from a diverse group of likeminded fellow entrepreneurs with Noncompeting interests. In clinic sessions, your classmates will serve as a sounding board, helping you clarify your issues, focus on clear objectives, solve problems and think strategically. Participation in the Core program creates countless opportunities for entrepreneurs to help each other succeed.
Entrepreneurs in the Core program meet one evening a week from September through April. Classes are held in the Conference Room of the St. Lawrence County IDA, 19 Commerce Lane, Canton.
St. Lawrence County Center for Entrepreneurial Leadership: a program partnership with the University at Buffalo School of Management Center for Entrepreneurial Leadership and SUNY Canton.
Sponsored by: