Home > Advising Center > Stellar Winners
Stellar Advisor Award Winners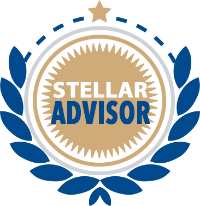 In 2015, the office of Advising & First Year Programs initiated the Stellar Advisor Award. This is an entirely student-nominated award, with winners being chosen based on nominations that really articulate how the advisor has done more than expected for their students. Nominations are collected each February, with awards presented just prior to the spring Advising Period.
2021 Award Winners:
Vicki Perrine
Healthcare Management
Jay Roorbach
Emergency Management
Mike Spearance
Electrical Construction & Maintenance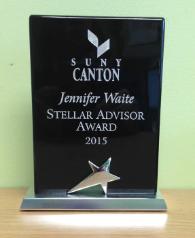 Past Award Winners:
Brandon Baldwin (2020)
Automotive Technology
Paul Bowdre (2015)
Criminal Justice
Edward Boyd (2016)
Applied Psychology
Liz Brown (2015)
Criminal Justice
Susan Buckley (2016)
Criminal Justice
Lucas Craig (2016)
Mechanical Engineering Technology
Jondavid Delong (2020)
Legal Studies
Marela Fiacco (2015, 2018)
Health Care Management
Jennie Flanagan (2017)
Health Care Management
Stephen Frempong (2015)
Electrical Engineering
Neil Haney (2015)
Powersports Perf. and Repair
Christina Lesyk (2019)
Applied Psychology
Kathleen Mahoney (2017)
Graphic and Multimedia Design
Maureen Maiocco (2017)
Early Childhood
Daniel Miller (2019)
Mechanical Engineering Technology
Deb Molnar (2020)
Physical Therapy Assistant
Diane Para (2018)
Sports Management
Janet Parcell-Mitchell (2016)
Health & Fitness Promotion
Stanley Skowrenek (2018)
Air Conditioning Engineering Tech.
Jennifer Waite (2015)
Applied Psychology
Barry Walch (2017)
Funeral Services
Advising & First Year Programs
Miller Campus Center 224
Canton, NY 13617

Mon - Fri. 8:00am - 4:30pm
315-379-3954
Fax: 315-386-7980
advising@canton.edu