Home > Health Center > Insurance
Health Insurance Program
Unexpected expenses due to a medical illness or injury can create serious financial difficulties for students and their parents which may jeopardize their college education. Therefore, SUNY Canton has a mandatory health insurance requirement. All full-time students must enroll in the insurance program available through the college unless they are covered under another health insurance plan. The cost of the health insurance plan is included automatically on full-time student's bill. If a student provides proof of other coverage, the student insurance fee is waived.
The waiver can be completed electronically on UCanWeb. A waiver must be submitted by the end of the second week of classes in order to have the health insurance charge removed from their bill. Part-time students may also purchase the student insurance, but they need to request to have it added to their bill.
International students attending the State University of New York are required to purchase the International Student Insurance. The plan utilizes the Health Center as the primary care provider meaning that students are to use the Health Center first whenever possible to avoid paying out of pocket deductible charges.
All insurances are billed through the Student Service Center.
Students who have the college insurance may purchase insurance coverage for spouses or dependents. Contact the insurance broker, Haylor, Fryer & Coon at 866-535-0456 for more information and how to enroll spouse or dependents.
If you have questions about either insurance plan, benefits, claims or how to purchase coverage for a spouse or dependents contact the Health Center at 315-386-7333.
For Students Who Purchased the College Insurance Plan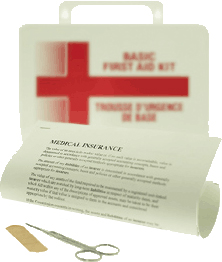 FOR INTERNATIONAL STUDENTS AND STUDENTS STUDYING ABROAD

OTHER LINKS
Davis Health Center
Campus Center 004
SUNY Canton
34 Cornell Drive
Canton, New York 13617

Phone: 315-386-7333
Fax: 315-386-7932

Regular Hours:
Monday - Friday: 8:00 am - 4:30 pm

Summer Hours:
Monday - Friday: 8:00 am - 4:00 pm