Home > Information Services > Software Acquisitions
SUNY Canton Web Store for Software Acquisitions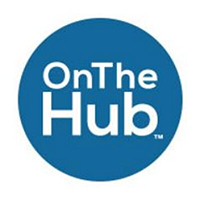 PLEASE NOTE: SUNY Canton has subscribed to a web store service for our Microsoft work-at-home products. Physical media is no longer available at the SUNY Canton Help Desk, per the web store agreement.
PLEASE READ AND FOLLOW ALL INSTRUCTIONS CAREFULLY.
Web store access requires an active SUNY Canton NetID
Important Information for Microsoft Work-at-Home Software
Software application downloads are limited to one download per application, per version (no exceptions). The download can be utilized for two installations. The product key will be visible in the download window and can be copied/pasted into a document, an email or to an external device. The download will be available for 31 days and a backup option is available for purchase.
WARNING: OLDER VERSIONS, TRIAL VERSIONS AND STUDENT VERSIONS OF OTHER MICROSOFT OFFICE PRODUCTS MUST BE UNINSTALLED PRIOR TO THE START OF THE INSTALLATION PROCESS FOR YOUR NEW DOWNLOAD
Microsoft application downloads are free for students
Microsoft applications downloads are available for $9.75 per application for faculty & staff
Physical media is available by mail order from the web store (costs apply for all)
PLEASE READ AND FOLLOW ALL INSTRUCTIONS CAREFULLY.
Follow this link to get started: http://canton.onthehub.com
You will need to login with your campus NetID
Information Services
SUNY Canton
34 Cornell Drive
Canton, NY 13617

Southworth Library
315-386-7448

Help Desk Hours:
Monday-Thursday: 8 am – 5 pm
Friday: 8 am – 4:30 pm
New York Time (GMT -5)

Winter/Summer Hours:
Monday – Friday: 8 am – 4 pm