Home > Residence Life > Philosophy
Residence Life Philosophy
The Residence Hall Program attempts to develop an atmosphere in which students grow personally, socially, emotionally, culturally, and academically. Through the experience of residence hall living, a student can gain understanding and practice the processes of group living.
Residence halls also serve as a bridge between the rather close supervision of home and the complete freedom and responsibility experienced after graduation. For this reason, it is important within the residence halls to recognize the needs of individual students and to help them to develop a sense of responsibility.
A residence hall can be a home and residents a family. Of course, it has more members than the average family, but nevertheless, it still functions as a home and as a social unit. Besides being a place in which to sleep and keep one's belongings, a residence hall can be the center where lasting friendships are made. New ideas and concepts are formulated and exchanged. Residents widen their horizons by these experiences in social relations. Cooperation, consideration, tolerance and understanding are promoted within the residence hall.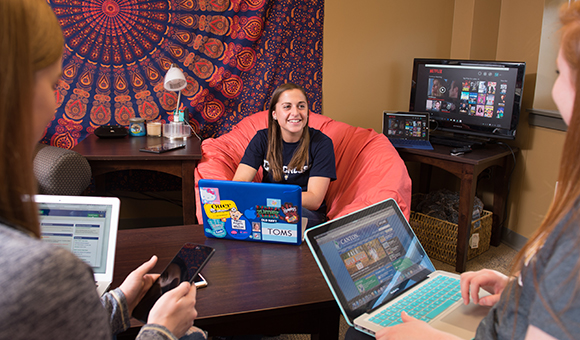 A residence hall can also be the center of student communication. It can be the area of contact between administration, faculty, community and student.
The residence hall program, just as all programs at SUNY Canton, is administered without discrimination on the basis of ace, color, national origin, religion, creed, age, sex, sexual orientation, disability, gender identity, gender expression, familial status, pregnancy, predisposing genetic characteristics, military status, domestic violence victim status, or criminal conviction.
Residence Life
Mohawk Hall
SUNY Canton
34 Cornell Drive
Canton, New York 13617

Phone: 315-386-7513
Fax: 315-386-7969
reslife@canton.edu

Regular Hours:
M - F: 8:00 am - 4:30 pm