Home > Student Affairs > Greek Life
Greek Life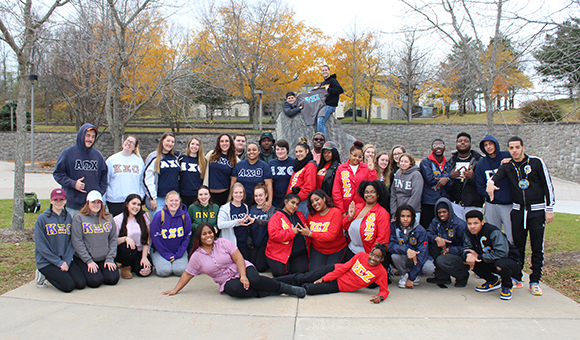 The mission of the Office of Greek Life is to enhance the quality of student life as well as promote an atmosphere where chapters and individuals can excel. We aim to empower current members of the Greek community through advising and educating with purpose, communicating with alumni, and cultivating collective partnership across campus.
We promote and foster the following areas within the Greek community, civic engagement, community relations, service and philanthropic outreach, and personal and organizational accountability.
Currently, we have ten social Greek organizations (five sororities and five fraternities). We invite you to learn more about Greek Life here on our website and by contacting the Greek Affairs Office at 315-386-7315.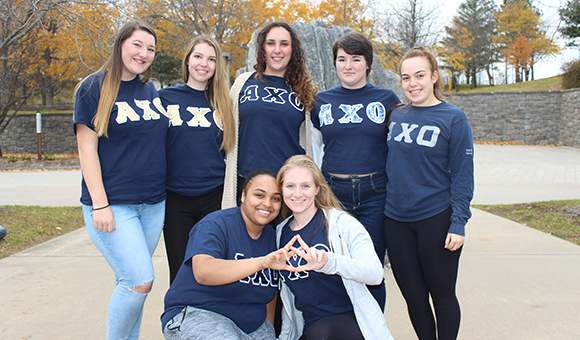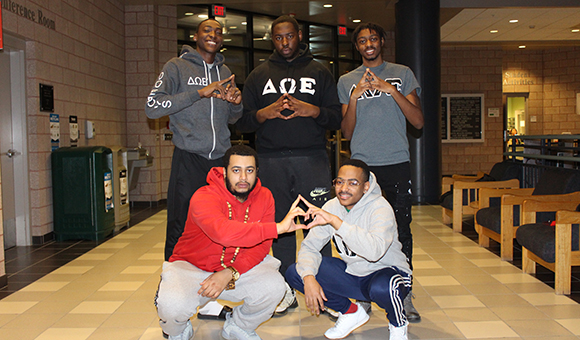 Quick Facts
Fraternities have been a part of SUNY Cantons community since 1912 and sororities since 1918.
During the 2018 academic school year fraternities and sororities community completed 1,536.5 community service and campus service hours.
Greek Affairs works in conjunction with the Canton Chamber of Commerce each semester to complete a community event.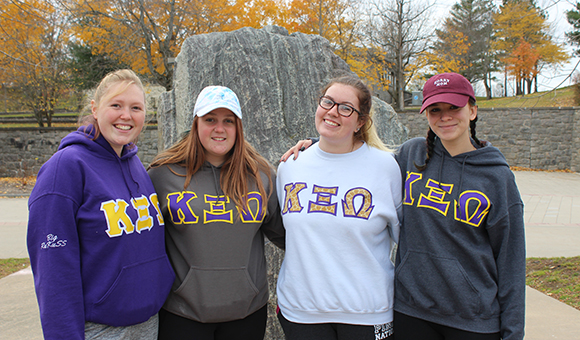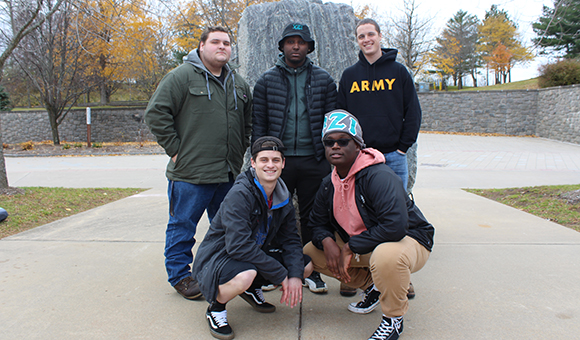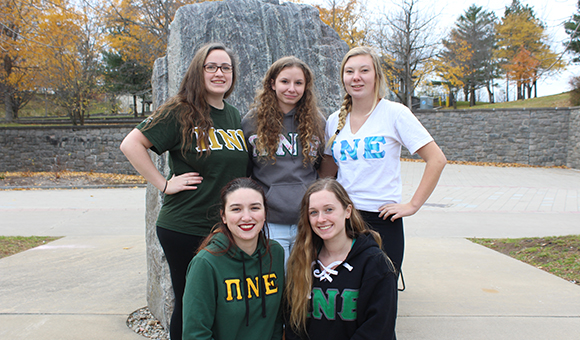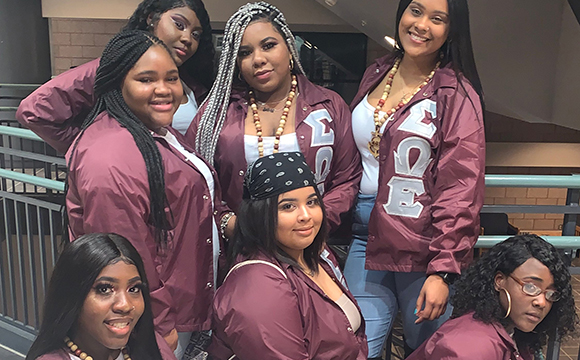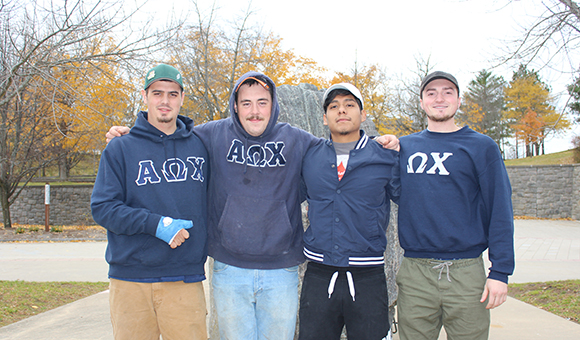 Recruitment and New Member Education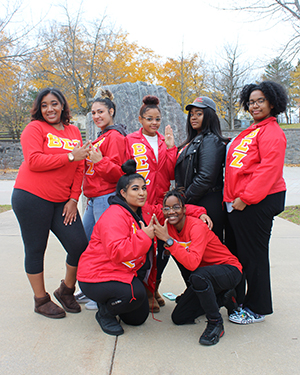 SUNY Canton's Greek Life Office encourages an educational and welcoming approach to recruitment and education of new members.
Recruitment
Recruitment starts at the beginning of the semester, Greek organizations actively promote their organizations and seek new members. Typical events for recruitment may include meet and greet programs, game nights, ice breaker activities, and events in the dorms on campus or at Greek residences off campus. It is recommended that you meet all Greek Organizations before completing New Member Education.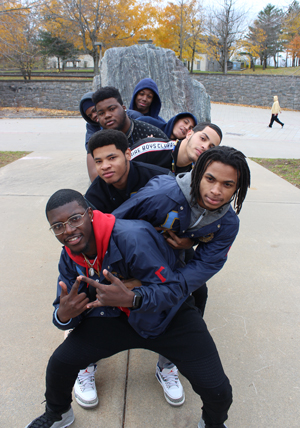 Bids
The last day of recruitment Greek Organizations will offer potential new members a bid (invitation) to start New Member Education. The bid must be signed and submitted back to the organization before you may start New Member Education.
New Member Education
New member education is a three-six week period each semester where students invited by the Greek organizations are educated about the history and mission of the organization as well as have an opportunity to get to know the current members of the organization better.
Recognized Greek Organizations at SUNY Canton
Eligible to Recruit New Members
Alpha Chi Omicron - AXO
Alpha Omega Chi - ΑΩΧ
Delta Omega Epsilon - ΔΩΕ
Kappa Xi Omega - ΚΞΩ
Beta Sigma Zeta - ΒΣΖ
Sigma Omega Epsilon - ΣΩΕ
Gamma Sigma Zeta - ΓΣΖ
Upsilon Zeta Iota - ΥΖΙ
Ineligible to Recruit New Members -
Click on an organization to view sanctions.
Alpha Theta Gamma - ΑΘΓ
Delta Kappa Sigma - ΔΚΣ - In good standing with SUNY Canton.
Delta Sigma Tau - ΔΣΤ - In good standing with SUNY Canton.
Pi Nu Epsilon -ΠΝΕ - Subject to interim suspension.
Any organization not listed on the "eligible to recruit new members" list.
Not Recognized by the College