Jennifer Finney Boylan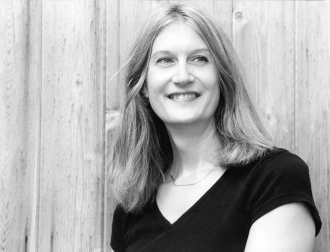 Jennifer Finney Boylan is the author of the memoir She's Not There: A Life in Two Genders, the winning, utterly surprising story of a person changing genders, and one of the first bestselling works by a transgender American. Until 2001, she published under the name James Boylan. Today, she is an activist for LGBT people, and transgender men and women in particular, through her writing and her involvement on the Board of Directors of GLAAD and the Board of Trustees of the Kinsey Institute for Research on Sex, Gender, and Reproduction. She has also been a member of the English Department at Colby College for 25 years. An accomplished speaker, she has spoken widely around the country on gender and imagination, giving plenary and keynote speeches at conferences on diversity and scholarship, law firms and corporate events, as well as colleges and universities.
Boylan is the author of thirteen books. Her latest published work is Stuck in the Middle with You: Parenthood in Three Genders, a memoir about the differences between fatherhood and motherhood. Stuck in the Middle holds that "having a father who became a mother has helped my sons, in turn, become better men."
Boylan has been a frequent guest on a number of national television and radio programs, including The Oprah Winfrey Show and The Today Show, and is a regular contributor to the op-ed page of the New York Times.

Boylan lives in rural Maine with her wife, Deirdre "Grace" Finney, and two sons, Zach and Sean.
She's Not There: A Life in Two Genders
The provocative bestseller She's Not There is the winning, utterly surprising story of a person changing genders. By turns hilarious and deeply moving, Jennifer Finney Boylan explores the territory that lies between men and women, examines changing friendships, and rejoices in the redeeming power of family. Told in Boylan's fresh voice, She's Not There is about a person bearing and finally revealing a complex secret. As James evolves into Jennifer in scenes that are by turns tender, startling, and witty, a marvelously human perspective emerges on issues of love, sex, and the fascinating relationship between our physical and intuitive selves. Now with a new epilogue from the author and an afterword from Deirdre "Grace" Boylan, She's Not There shines a light on the often confounding process of accepting ourselves.