Canino School of Engineering Technology
Design your future with the Canino School of Engineering Technology!
Students, prospective students, and industry partners all benefit in partnering with the Canino School of Engineering Technology because of the broad array of technology programs at SUNY Canton. With 100 years of technology experience, SUNY Canton is on the cutting edge with technology and providing students with the strong career flexibility they deserve.
ACADEMICS
Canino Connect
Equipment Rental
Project Showcase
3D Prints
RC Hobby
Capstone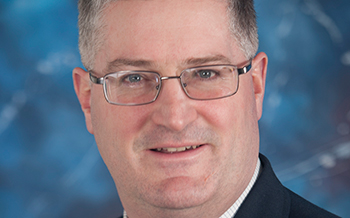 Canino School of Engineering Technology Dean
Michael Newtown
SUNY Canton
Nevaldine North 105
34 Cornell Drive
Canton, NY 13617
315-386-7411
newtownm@canton.edu
Students and Parents
Prospective students have access to areas that include mechanical, electrical, energy, information systems, construction, facilities, automotive, and motorsports, program areas. Note the key characteristics of the Canino School:
Emphasis on current technology, teamwork, and communications.
Hands-on experience in quality labs with excellent instructional resources.
Flexibility to tailor education to your needs with "ladder" programs and opportunities for a minor and/or a second degree in related areas of interest.
Experience: pursue cooperative education opportunities with industry.
Evening and online courses enable non-traditional students to extend their education to the baccalaureate level while maintaining career responsibilities.
Parents: Student's interests sometimes change; more often they expand – that is the way an education is supposed to work. The experiential education at SUNY Canton encourages its students to reach for more with their education as they develop new abilities within an expanding world. Our education helps students to build bridges and open doors – they have choices.
Academic Programs
Bachelor's Degrees
Certificates
Departments
Civil & Construction Technology
Decision Systems
Electrical Technology & Engineering Science
Mechanical & Energy Technologies