Theresa Brown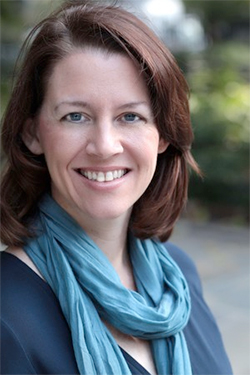 Theresa Brown, BSN, RN, works as a clinical nurse in Pittsburgh. Her most recent book is The Shift: One Nurse, Twelve Hours, Four Patients' Lives.
Theresa received her BSN from the University of Pittsburgh, and during what she calls her past life, a PhD in English from the University of Chicago. Her column "Bedside" appeared on the New York Times op-ed page as well as on the Times blog "Opinionator" and she is a frequent contributor to the New York Times. Previously she wrote for the New York Times blog "Well." Her writing has also appeared on CNN.com, and in The American Journal of Nursing and the Pittsburgh Post-Gazette. She is an Advisory Board Member of the Center for Health Media and Policy at the Bellevue School of Nursing at Hunter College, and a participant in two different Robert Wood Johnson initiatives: "Flip the Clinic" and "The Power of Narrative."
Critical Care: A New Nurse Faces Death, Life, and Everything in Between (HarperOne, 2011, paperback edition) is her first book, which has been adopted as a textbook in Schools of Nursing across the country. Theresa lectures nationally on issues related to nursing, health care, and end of life. Her clinical work has been in medical oncology, hospice, and palliative care. Becoming a mom led Theresa to leave academia and pursue nursing. It is a career change she has never regretted.
The Shift
A moving story unfolds in real time as practicing nurse and New York Times columnist Theresa Brown reveals the individual struggles as well as the larger truths about medicine in this country. She lets us experience all the life that happens in just one day in a busy teaching hospital's oncology ward. In the span of twelve hours, lives can be lost, life-altering treatment decisions made, and dreams fulfilled or irrevocably stolen. Every day, Theresa Brown holds these lives in her hands. On this day there are four.
"Compelling and compassionate human drama. If you want to understand how modern medicine ticks, fasten your seat belt and spend a day in the hospital with Theresa Brown on The Shift." —Danielle Ofri, MD, PhD, author of What Doctors Feel: How Emotions Affect the Practice of Medicine
"Written from the perspective of an immensely talented, insightful nurse,The Shift is extremely moving and inspiring. Brown makes me so proud to be a nurse." — Claire M. Fagin, PhD, RN, Dean Emerita, University of Pennsylvania School of Nursing