Siobhan Fallon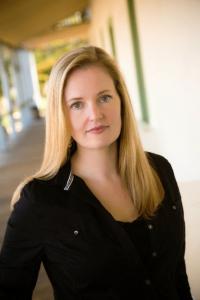 Siobhan Fallon is the author of You Know When the Men Are Gone, which was listed as a Best Book of 2011 by The San Francisco Chronicle, Self Magazine, Los Angeles Public Library, Janet Maslin of The New York Times, and won a 2012 Indies Choice Honor Award, the Texas Institute of Letters Award for First Fiction, and the 2012 Pen Center USA Literary Award in Fiction.
Her collection of stories about the families of Fort Hood, Texas, during an Army brigade's deployment to Iraq, has been called "the explosive sort of literary triumph that appears only every few years" by New York Journal of Books, "a terrific and terrifically illuminating book" by The Washington Post, a "searing collection" by Entertainment Weekly, and "fascinating" by O, The Oprah Magazine.
Theatrical productions of her stories include performances by Word for Word in San Francisco and Stories on Stage in Denver. More of Siobhan's work has appeared in Women's Day, Good Housekeeping, Military Spouse Magazine, New Letters, Publishers' Weekly, Huffington Post, and NPR's The Morning Edition. Siobhan has an MFA from the New School in NYC.
For more about Siobhan, please go to: www.siobhanfallon.com
You Know When All the Men Are Gone
In Fort Hood housing, like all army housing, you get used to hearing through the walls... You learn too much. And you learn to move quietly through your own small domain. You also know when the men are gone. No more boots stomping above, no more football games turned up too high, and, best of all, no more front doors slamming before dawn as they trudge out for their early formation, sneakers on metal stairs, cars starting, shouts to the windows above to throw them down their gloves on cold desert mornings. Babies still cry, telephones ring, Saturday morning cartoons screech, but without the men, there is a sense of muted silence, a sense of muted life.
There is an army of women waiting for their men to return in Fort Hood, Texas. Through a series of loosely interconnected stories, Siobhan Fallon takes readers onto the base, inside the homes, into the marriages and families-intimate places not seen in newspaper articles or politicians' speeches.
When you leave Fort Hood, the sign above the gate warns, You've Survived the War, Now Survive the Homecoming. It is eerily prescient.