Mary Karr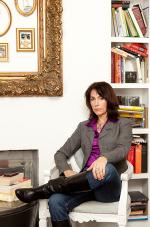 Mary Karr is an award-winning poet and best-selling memoirist. She is the author of Lit, the long-awaited sequel to her critically-acclaimed and New York Times best-selling memoirs The Liars' Club and Cherry. Litreceived an avalanche of rave reviews across the country and was an immediate best-seller, having hit the New York Times, Independent Booksellers, San Francisco, and Boston Globe best-seller lists. It was listed as a "Best Book of 2009 in numerous publications, including Time magazine's "The Top 10 Everything of 2009", New York Times Book Review(Top 10), New York Times, Michiko Kakutani (Top 10), and the New Yorker (Reviewer Favorite), among many others.
Tropic of Squalor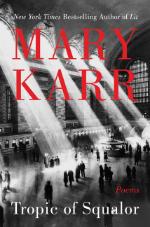 A new volume of poetry from the New York Times bestselling and esteemed author of The Liar's Club and Lit.
Long before she earned accolades for her genre-defining memoirs, Mary Karr was winning poetry prizes. Now the beloved author returns with a collection of bracing poems as visceral and deeply felt and hilarious as her memoirs. In Tropic of Squalor, Karr dares to address the numinous—that mystery some of us hope towards in secret, or maybe dare to pray to. The "squalor" of meaninglessness that every thoughtful person wrestles with sits at the core of human suffering, and Karr renders it with power—illness, death, love's agonized disappointments. Her brazen verse calls us out of our psychic swamplands and into that hard-won awareness of the divine hiding in the small moments that make us human. In a single poem she can generate tears, horror, empathy, laughter, and peace. She never preaches. But whether you're an adamant atheist, a pilgrim, or skeptically curious, these poems will urge you to find an inner light in the most baffling hours of darkness.