David Treuer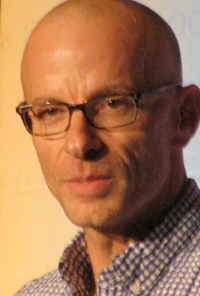 David Treuer is an American writer, critic and academic. As of 2012 he had published four novels; his work published in 2006 was noted as among the best of the year by several major publications. He published a book of essays in 2006 on Native American fiction that stirred controversy by criticizing major writers of the tradition and concluding, "Native American fiction does not exist."
Interested in language preservation, Treuer and his brother Anton are working on an Ojibwe language grammar.
Treuer has published stories and essays in Esquire, TriQuarterly, The Washington Post, the LA Times, "The New York Times," "Lucky Peach," and Slate.com.
He published his first novel, Little, in 1995, which features multiple narrators and points of view. His second, The Hiawatha, followed in 1999. It was named for a fleet of trains operated by the Chicago, Milwaukee, St. Paul and Pacific Railroad (and by allusion the epic poem The Song of Hiawatha by Henry Wadsworth Longfellow.) The novel features a Native American family who migrate to Minneapolis in the mid-twentieth century under the federally sponsored urban relocation program. One of two brothers works on the railroad.
In the fall of 2006, Treuer published his third novel, The Translation of Dr Apelles.The Native American professor is presented as a translator who lives alone and works with an unnamed language. He confounds many expectations of Native American characters. Dnitia Smith said that Appelles is "untranslated, a man who cannot make sense of his own history, his personal narrative, perhaps because it falls between two cultures, two languages." Brian Hall wrote, "The hidden theme of his novel is that fiction is all about games, lies and feints, about the heightened pleasure we can derive from a narrative when we recognize that it is artful." Treuer uses a double narrative with allusions to several classical and other Western works to pull the novel (and Native American literature) into the mainstream.
Rez Life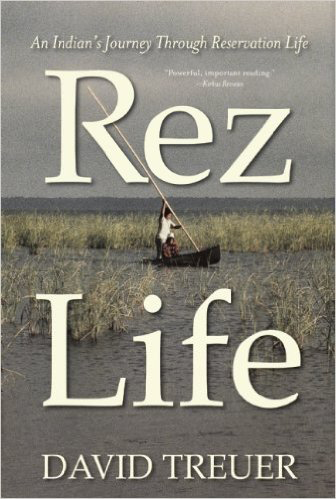 With authoritative research and reportage, Treuer illuminates misunderstood contemporary issues like sovereignty, treaty rights, and natural-resource conservation. He traces the convoluted waves of public policy that have deracinated, disenfranchised, and exploited Native Americans, exposing the tension and conflict that has marked the historical relationship between the United States government and the Native American population. Through the eyes of students, teachers, government administrators, lawyers, and tribal court judges, he shows how casinos, tribal government, and the Bureau of Indian Affairs have transformed the landscape of Native American life.
A member of the Ojibwe of northern Minnesota, Treuer grew up on the Leech Lake Reservation, but was educated in "mainstream" America. Treuer traverses the boundaries of American and Indian identity as he explores crime and poverty, casinos and wealth, and the preservation of his native language and culture. Rez Life is a strikingly original work of history and reportage, a must read for anyone interested in the Native American story.