Home > Business > Technological Communications
Technological Communications - B.S.
SUNY Canton's Bachelor of Science in Technological Communications is a career-focused program of study cultivating expertise in the latest technology for building community and sharing ideas. The program offers an opportunity to explore writing for multimedia, database applications, presentation tools, application design, and digital mapping, all while considering audience, context, and the literacy, architectural, interactive, and design elements of media.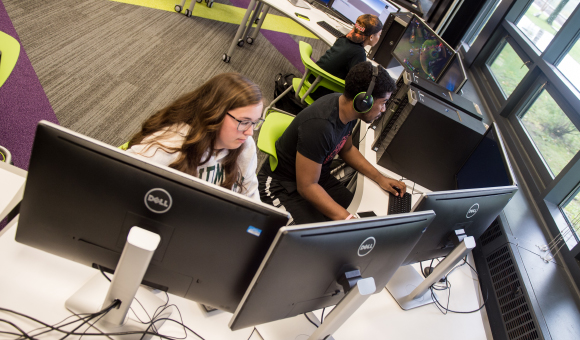 Students will Learn:
Current trends in technological communications
Narrative and digital gaming
Media writing
Digital graphic storytelling
Intercultural communications
Professional writing and communications

Employment statistics are from the Bureau of Labor Statistics 2020-2030 Occupational Outlook Handbook.
We built our program around the past, present, and future of technology so that students leave with enduring communications skills to help them meet 21st-century challenges.
- Sean O'Brien
Associate Professor
Humanities Department Chair
Kirk Jones, Ph.D.
Associate Professor
315-386-7605
jonesk@canton.edu