Home > Jumpstart
Jump Start Summer Program
July 5 - August 7, 2020
The Summer Jump Start Program is a five-week summer enrichment program designed to enhance the academic skills of students who do not meet all of the criteria for admission into SUNY Canton. Qualified students will take courses in English and mathematics, plus a course specially designed to help them transition from high school to campus life. Courses are credit-bearing, yet will not count toward graduation. Students can commute to the program, if commuting does not compromise their ability to succeed in the program.
Students in Jump Start take courses, attend seminars, and receive supplement classroom instruction (tutoring). They are immersed in a variety of mentoring and social activities. Events and gatherings occur daily as part of the students' social networking. With successful completion of the program, the student will continue to be enrolled as a full-time freshman for the fall 2020 semester. Students who do not meet the exit requirements for the Program will be advised of other educational alternatives and will be assisted in pursuing those options.
Students who successfully complete the Summer Jump Start Program are required to participate in academic support programs that provide additional resources and mentoring throughout their freshmen year.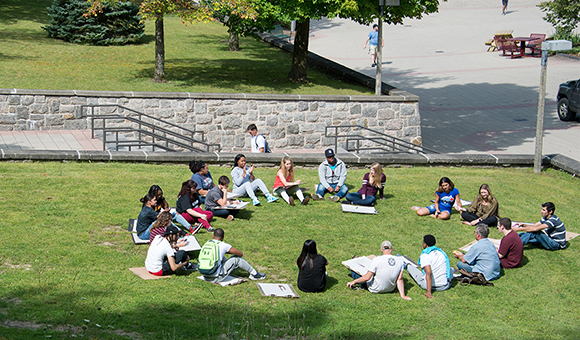 Applying to the Program
Students must complete an application for admission. If admitted to the program, students must submit an official final high school transcript before the start of the program.
Tuition to Attend the Program
NY Resident Part Time (per credit) $295
Non-Resident Part Time (per credit) $708
Jump Start 2020 Withdrawal Dates
July 12 - Last day to drop with 100% reduction of charges (0% liability)
July 19 - Last day to drop with a 25% reduction of charges (75% liability)
July 20 - Full Liability begins - NO REFUNDS
Financial Aid
Financial assistance is available for the Jump Start Summer Program. Students must complete and file the Free Application for Federal Student Aid (FAFSA) for the 2020-21 academic year (2018 taxes can be used for both forms). FASFA forms are available now at www.fafsa.gov.