Home > Law Enforcement Day

Law Enforcement Day 2021
February 18 - April 8, 2021
The 11th Annual Law Enforcement Day will be delivered as four specialized webinars throughout the Spring 2021 semester. All are free and open to the public. The community is encouraged to attend any or all webinars.
Speakers: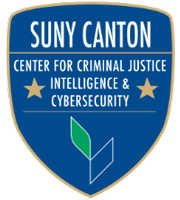 February 18 | 12:30 - 2:00 PM
Panel #1
Human Trafficking
Human trafficking is a crime in which force, fraud or coercion is used to pressure children and adults, immigrants and nonimmigrants to work in various "labor forces" for commercial purposes. People often think of sex trafficking when they hear about trafficking but this can also include laborers who are working in extremely poor conditions for unscrupulous employers.
Featured speakers include:
Marilyn Morey
A public affairs specialist/ community outreach coordinator for the US Attorney's Office for the Northern District of New York. Her professional contacts have proven invaluable in putting together our experienced panel of speakers.
Jody Wheet
Program Director for the National Center of Missing and Exploited Children. Jody will highlight her agency's relationship with law enforcement, specifically the cybercrime tip hotline and the slippery slope related to transition from online sexual exploitation to victimization via human trafficking.
Christine Battisti
Chief Operations Officer for the Crime Victims Assistance Center in Binghamton. She has worked with countless victims over the years and will focus on the process of recruiting victims and the subsequent process of recovery for these victims.
Anti-Human Trafficking Director for the non-government organization of the Worker Justice Center. Through his work, he has trained local, state, national and international law enforcement and service providers, including the Honduran, Salvadoran, Guatemalan, and Mexican National Prosecution teams, Judges, Investigators, and service providers, as well as INTERPOL. He will focus on labor trafficking.
Mary Armistead
Staff attorney for Legal Services for Trafficking Victims Program through The Legal Project in Albany. She has broad experience in many aspects of human trafficking and will focus on immigrant labor trafficking victims.
Carl J. Boykin
Director of Human Trafficking Prevention at NYS Division of Criminal Justice Services. His presentation will discuss human trafficking in upstate NY and the process for referring an individual to his agency so that he/she can receive various forms of services after he/she has been identified as a human trafficking victim. Mr. Boykin will focus on victims of sex trafficking.
Katherine Kopita
Prosecutor with the US Attorney's Office of the Northern District of New York who specializes in prosecuting perpetrators of human trafficking. She is currently assigned to the Plattsburgh office.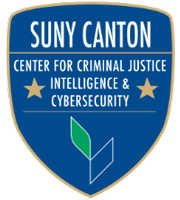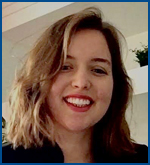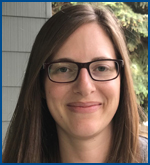 February 25 | 12:30 - 2:00 PM
Where's Waldo? (Seriously – where is he?) - Using Technology to Uncover Clandestine Graves
Tori Berezowski
Tori Berezowski is a forensic anthropology PhD candidate at the University of Newcastle in Australia, looking at using geophysical techniques to locate covert burials. She has a passion for teaching and has experience with research projects that apply geomatic techniques to forensic anthropological methods such as grave documentation and cranial sex assessments.
Carrie LeGarde
Ms. LeGarde is an anthropologist at the Defense POW/MIA Accounting Agency (DPAA) at Offutt AFB in Nebraska. She was born and raised on a cattle ranch in Central Montana. She attended the University of Montana in Missoula, MT for her undergraduate degrees (B.A. Anthropology and B.A. Biology - 2009) and graduate degree (M.A. Forensic Anthropology, 2012). During this time, Ms. LeGarde was employed by the Montana State Crime lab as a Forensic Firearm, Evidence, and Autopsy Technician. She also became a member of the Disaster Mortuary Operational Response Team (DMORT) – Region VIII.
Ms. LeGarde joined the DPAA Laboratory at Joint Base Pearl Harbor-Hickam in June 2012 after completing her master's degree. She has primarily served as an anthropologist on Commingled Human Remains projects, such as the Korean War Identification Project and the USS Oklahoma Identification Project. Ms. LeGarde began a doctoral program at the University of South Florida in Tampa, FL, in 2015, and is currently a PhD Candidate. Ms. LeGarde joined the DPAA Laboratory staff at Offutt AFB in 2016. She now serves as the Project Lead for the USS Oklahoma Identification Project.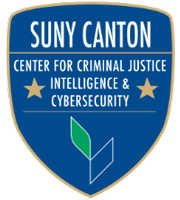 March 18 | 12:30 - 2:00 PM
Panel #3
Cybersecurity
You can also dial in using your phone.
United States: +1 (224) 501-3412

Access Code: 534-678-245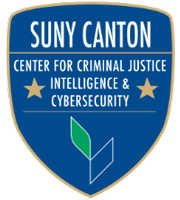 April 8 | 12:30 - 2:00 PM
Panel #4
Emergency Management
You can also dial in using your phone.
United States: +1 (872) 240-3311

Access Code: 401-815-949