75% Online - This SUNY Canton degree is a hybrid program that can be partially earned online.
Home > SHCJ > Criminal Investigation
Criminal Investigation - B. Tech

Employment statistics are from the Bureau of Labor Statistics 2020-2030 Occupational Outlook Handbook.
CI Students Study
Forensic Photography
Latent Prints and Impressions
Investigative Interviews
Forensic Investigations
Crime Scene Investigation
Investigation of Death

Check out updates from the CI program on Facebook.
Special expert instruction in:
Clandestine Graves
Questioned Documents
Forensic Taphonomy
Firearms and Toolmark Examination
---
Our CI Program is Unique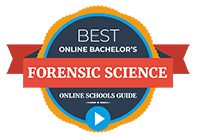 The program is a Bachelor's of Technology degree as opposed to a BA or BS.
The upper level core JUST courses are offered in a "total immersion" face-to-face fashion.
This is a hands-on learning program as opposed to theory based.
CI students perform an optional 600 hour internship that is investigative in nature.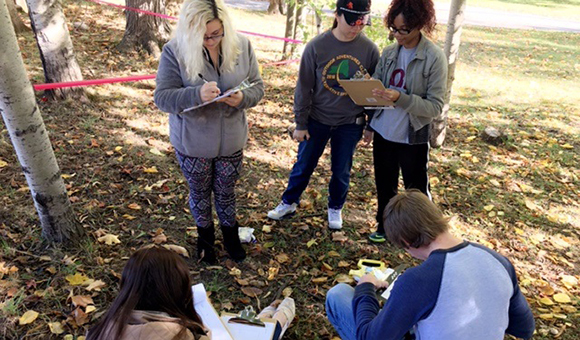 Internships
The internship portion of the Criminal Investigation program is one of the most exciting aspects of the curriculum. You will have the opportunity to join the Bureau of Alcohol, Tobacco, Firearms, and Explosives in Washington, DC, or travel across the United States and work with a Medical Examiner's Office. Have you ever dreamed of working with the Royal Canadian Mounted Police or any one of the thousands of Sheriff's Offices throughout the country? Our internships are unique...check out the Internships list!
---
In Class or Online
There are many JUST courses offered online, including courses relative the AAS CJ degree and upper level electives for the CI program. Many of the online courses are offered during the Fall and Spring semester, as well as during the Winter and Summer sessions.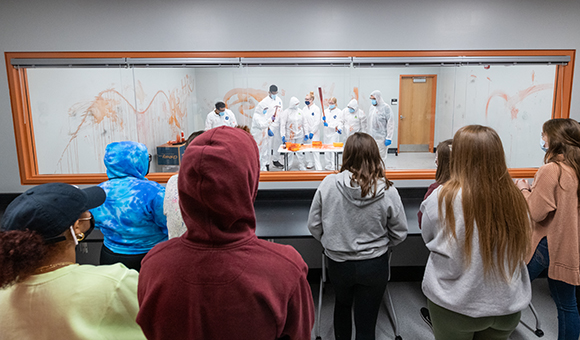 Students Become Accomplished In:
Investigative photographic techniques
Interview and interrogations skills
Latent print development
Processing and packaging of evidence
Crime scene investigation techniques
Managing and successfully completing homicide investigations
Taking a look at the course descriptions will give you a feel for what you will be learning as you work towards your degree.
Faculty
Our faculty and staff are seasoned professionals and belong to organizations such as:
IAI - International Association for Identification
IACP — International Association of Police
INEOA — International Narcotic Officers Association
American Criminal Justice Association — Beta Psi Delta
Military Police Regimental Association
Alpha Phi Sigma, National Criminal Justice Honor's Society, Omega Upsilon
New York State Criminal Justice Educators Association
International Association for Identification (IAI)