100% Online - This SUNY Canton degree can be earned entirely online.
Criminal Justice: Law Enforcement Leadership - B. Tech
Designed For
Incoming students who want to become ranking police officers
Two-year criminal justice students who want to continue their education
Current law enforcement professionals seeking promotion opportunities
Flexible & Convenient
Every course in the Law Enforcement Leadership program is available online through SUNY Canton OnLine. Students can participate whenever and wherever they want. Online degrees accommodate students with scheduling difficulties and professional obligations.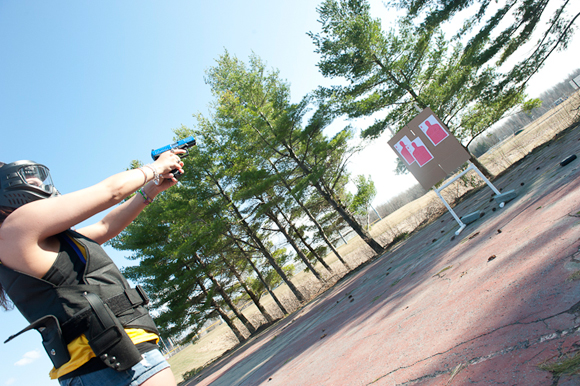 Dual Focus Approach
Law Enforcement Leadership is a custom blend of public service courses and business courses. It provides all of the elements for graduates to seek supervisory positions in law enforcement agencies.
This degree is unique in the state and one of the very few in the nation that allows qualified students to finish their studies at a certified law enforcement academy. A student can graduate with both a bachelor's degree and pre-certification as a New York State law enforcement officer.
- Susan Buckley
Associate Professor, Criminal Justice Department
Students in this Major:
Develop the leadership, managerial, and fiscal skills to manage law enforcement agencies.
May attend a certified law enforcement academy in their eighth semester.
Study with experienced law enforcement professionals.
Participate in unique courses that are directly related to their future careers.

Employment statistics are from the Bureau of Labor Statistics 2020-2030 Occupational Outlook Handbook.
Competitive Careers
Criminal Justice positions are rewarding, challenging, and exciting. Law enforcement and corrections agencies are the largest employers in the public sector with more than 840,000 positions nationally. Jobs for graduates in law enforcement are projected to increase by 7 percent from 2016 to 2026, according to the Bureau of Labor Statistics. Graduates of the Law Enforcement Leadership program are competitively eligible for positions at the local, county, state, and federal levels.