Home > Residence Life > Apply
Apply to Be a Resident Assistant (RA)
Located below, you will see a link for the RA Application packet and information. Please feel free to print this off and submit it to the Residence Life Office no later than the date listed on the Timeline Sheet in the packet. Make sure to print off a copy of the Timeline, as this will come in handy as you go through the RA Selection Process.
Now, you may be wondering…. What is a Resident Assistant? Being an RA is not only a rewarding experience, but also a great resume builder. Did you know that many companies consider the experience you gain as a Resident Assistant to be one of the most valuable types of experience in the job market today?
In the meantime, if you have any questions or want to know more about becoming a Resident Assistant, please see your Residence Hall Director, any of the Resident Assistants, or stop by the Residence Life Office.
We look forward to seeing your application soon!
Fall 2019 RA Application Timeline
If you have any questions regarding the application or application process, please see your Resident Assistant or Residence Hall Director.
Tuesday, October 1
Applications available in RA Offices, Residence Life Office in Mohawk, and your email.
Monday, October 21 by 9:00 AM
RA application + resumes due.
Turn your application (with attached resume) into the Residence Life Office in Mohawk Hall.
Late + incomplete applications are not considered.
Thursday, October 24 from 4:00 - 7:00 PM
Group Activity (by invitation only)
Wednesday, October 30
Individual RA Interviews (by invitation only)
Resident Assistant Position Description:
The role of the Resident Assistant is that of a liaison person serving as the link between the Student Affairs Professional Staff and the students. The Resident Assistant's primary function is to facilitate community development among the residents of their floor through positive personal interaction and a structured programming effort. The Resident Assistant is considered to be a member of the Residence Life staff and, as such, is expected to subscribe to the professional standards of Student Affairs and Residence Life, while in and out of the residence hall. The Resident Assistant position is concerned with the growth and welfare of each individual in the hall and the entire residence hall community as a whole.
Must have a 2.50 cumulative and semester grade point average (GPA) to obtain the position and at least 2.50 cumulative and semester GPAs must be maintained.
Remuneration
This semester, Resident Assistants receive full room and board (~$8,000/semester) plus $500/semester to be paid bi-weekly during the semester. Resident Assistants serving as Senior RA or Combination Coordinator will each be paid an additional $300/semester to be included in their bi-weekly paycheck. Remuneration is subject to change.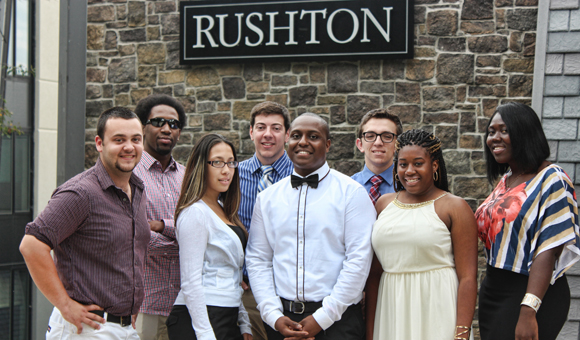 SUNY Canton Residence Life
Mohawk Hall

34 Cornell Drive
Canton, NY 13617
Phone: 315-386-7513
Fax: 315-386-7969
reslife@canton.edu