Mateo Askaripour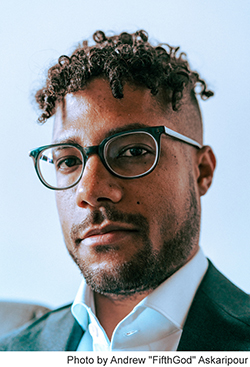 Mateo Askaripour's debut novel, BLACK BUCK, was release in January 2021. His writing has appeared in Lit Hub, Electric Literature, Entrepreneur, The Rumpus, Catapult, Medium, and more. He was also a 2018 Rhode Island Writers Colony writer-in-residence.
A few of Mateo's favorite pastimes include watching music videos and movie trailers ad nauseum, drinking copious amounts of yerba mate (he wouldn't have been able to write BLACK BUCK without it), and dancing in his apartment (follow along on IG to catch him in the act). Mateo lives in Brooklyn, and you can follow him on Instagram or Twitter at @AskMateo.
Black Buck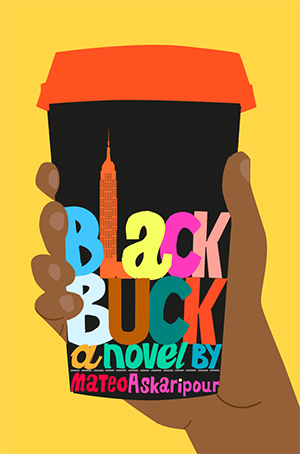 For fans of Sorry to Bother You and The Wolf of Wall Street—a crackling, satirical debut novel about a young man given a shot at stardom as the lone Black salesman at a mysterious, cult-like, and wildly successful startup where nothing is as it seems.
A hilarious, razor-sharp skewering of America's workforce; it is a propulsive, crackling debut that explores ambition and race, and makes way for a necessary new vision of the American dream.