Sheri Booker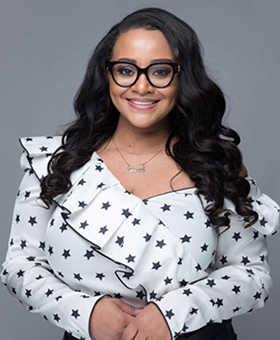 Sheri J. Booker is an award winning author, educator, and poet. She is the author of Nine Years Under: Coming of Age in an Inner City Funeral Home, winner of the NAACP Image Award for Outstanding Literary Work by a Debut Author. She spent nine-years working at a funeral home in Baltimore.
She's been featured in the NY Times, Essence Magazine, Washington Post, Baltimore Magazine, NPR and TVOne. In 2014, she graced the cover of the Baltimore Sun's 50 Women to Watch Issue.
At the age of 21, Sheri self-published her first book One Woman, One Hustle. And by the time she was 25, she landed a major publishing deal with Gotham Books to publish her memoir.
Sheri has lived and worked in South Africa, where she helped to teach journalism skills to African Women. Most recently, she was selected to be a Cultural Ambassador for the U.S. Embassy and traveled to India to perform poetry and teach writing and performance courses.
She currently teaches Digital Media and Interactive Writing at Morgan State University.
Nine Years Under: Coming of Age in an Inner City Funeral Home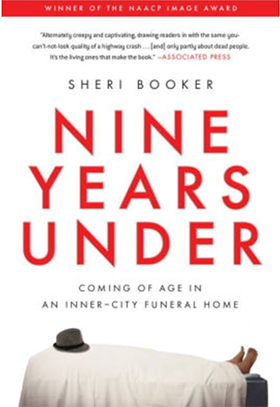 A dazzling and darkly comic memoir about coming of age in a black funeral home in Baltimore

Sheri Booker was only fifteen when she started working at Wylie Funeral Home in West Baltimore. She had no idea her summer job would become nine years of immersion into a hidden world. Reeling from the death of her beloved great aunt, Sheri found comfort in the funeral home and soon had the run of the place. With AIDS and gang violence threatening to wipe out a generation of black men, Wylie was never short on business.

As families came together to bury one of their own, Booker was privy to their most intimate moments of grief and despair. But along with the sadness, Booker encountered moments of dark humor: brawls between mistresses and widows, and car crashes at McDonald's with dead bodies in tow. While she never got over her terror of the embalming room, Booker learned to expect the unexpected and to never, ever cry. Nine Years Under offers readers an unbelievable glimpse into an industry in the backdrop of all our lives.