Luis Clemente
Luis was around six years old when his father died. "I always remember him as a very happy guy around the house," he reflects. "I always kept my feet very, very steady on the ground" and mostly avoided the unrealistic expectations oftentimes placed on the son of a famous athlete.
He eventually took on that mantle graciously — being Roberto Clemente's son. "I don't have to be a baseball player to be his son."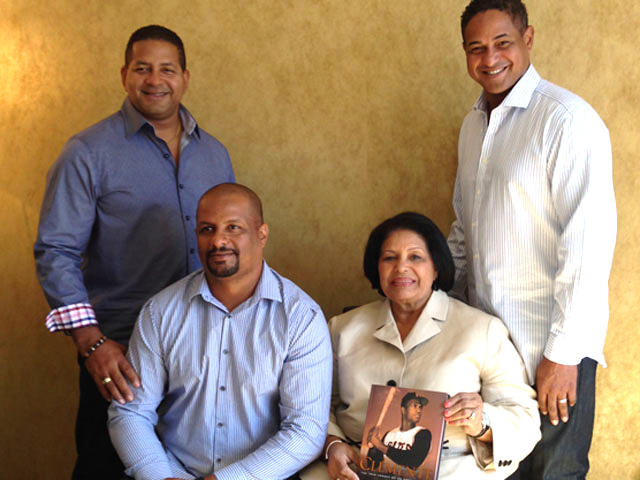 Roberto Clemente's legacy, though sometimes overlooked, is well secured — both he and Robinson are forever cemented in Cooperstown.
On her husband's legacy: "The way he died was the way he lived — helping people," says Vera. Clemente's plane crashed on its way to bring aid to earthquake victims in Nicaragua. "He always was helping people. He was about people."
She wants Roberto Clemente always to be remembered "as a good human being."
Clemente: The True Legacy of an Undying Hero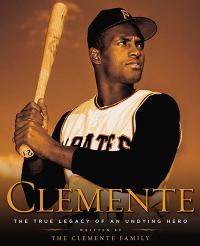 With a swift bat and fierce athleticism, Roberto Clemente intimidated major league pitchers for eighteen seasons, compiling three thousand hits. His legs were among the quickest of his era. His throwing arm was one of the strongest, gunning down base runners from right field with incredible frequency. He would spend a career fighting for respect and finally achieve it after a historic World Series performance and a second half of a career that would have him mentioned with greats like Jackie Robinson, Hank Aaron, Willie Mays, and Mickey Mantle.

But what Roberto Clemente did off the field made him an equally great humanitarian. One of the first athletes who understood how the power of sports could be used to transform not just a handful of lives but many thousands of them, he would die following his heart and conscience by helping others. Clemente was on an aircraft loaded with supplies for an earthquake-stricken Nicaragua when the plane crashed in the Atlantic Ocean.

Forty years after that tragic day, the widow and sons of this regal athlete and consummate humanitarian open up for the first time about the husband and father they lost. Featuring an extensive array of rare and never-before-seen photos of Clemente on the field and off, this powerful memoir tells his inspiring story from the voices of those who knew him best.