Jennifer Foerster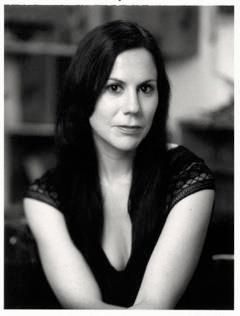 Jennifer Elise Foerster received her MFA in Writing from Vermont College of Fine Arts (July 2007) and her BFA from the Institute of American Indian Arts in Santa Fe, New Mexico (2003). She has received fellowships to attend Soul Mountain Retreat, the Naropa Summer Writing Program, the Idyllwild Summer Poetry Program, Dorland Mountain Arts Colony, and the Vermont Studio Center. From 2008-2010, Jennifer was a Wallace Stegner Fellow in Poetry at Stanford University. Of German, Dutch, and Muscogee descent, she is a member of the Muscogee (Creek) Nation of Oklahoma. Jennifer grew up living internationally and now lives in San Francisco.
She is the author of Leaving Tulsa (University of Arizona Press 2013).

Jennifer's poems have been anthologized in Sing (University of Arizona Press 2013), New California Writing 2011 (Heyday Press 2011), and Turtle Island to Abya Yala (Malinalli Press 2011).
Leaving Tulsa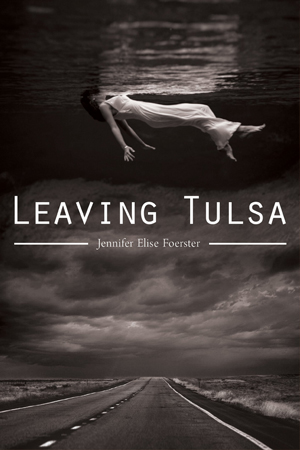 In her first magical collection of poetry, Jennifer Elise Foerster weaves together a mythic and geographic exploration of a woman's coming of age in a dislocated time. Leaving Tulsa, a book of road elegies and laments, travels from Oklahoma to the edges of the American continent through landscapes at once stark and lush, ancient and apocalyptic. The imagery that cycles through the poems—fire, shell, highway, wing—gives the collection a rich lyrical-dramatic texture. Each poem builds on a theme of searching for a lost "self"—an "other" America—that crosses biblical, tribal, and ecological mythologies.
In Leaving Tulsa, Foerster is not afraid of the strange or of estrangement. The narrator occupies a space in between and navigates the offbeat experiences of a speaker that is of both Muscogee and European heritage. With bold images and candid language, Foerster challenges the perceptions of what it means to be Native, what it means to be a woman, and what it means to be an American today. Ultimately, these brave and luminous poems engage and shatter the boundaries of time, self, and continent.
Foerster's journey transcends both geographic space and the confines of the page to live vividly in the mind of the reader.