Leslie Jamison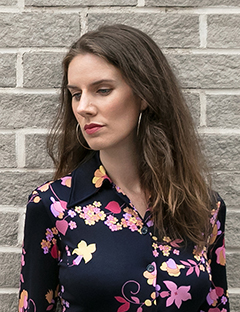 Leslie Jamison was born in Washington DC and grew up in Los Angeles. Since then, she's lived in Iowa, Nicaragua, New Haven, and (currently) Brooklyn. Leslie has worked as a baker, an office temp, an innkeeper, a tutor, and a medical actor. Every one of these was a world; they're still in her. These days Leslie teaches at the Columbia University MFA program, where she directs the nonfiction concentration.
Leslie's new book, a collection of essays called Make It Scream, Make It Burn, was released in September 2019. She also wrote a novel, The Gin Closet, a collection of essays, The Empathy Exams, and a critical memoir, The Recovering. Her work has appeared in places including The New York Times Magazine, Harper's, Oxford American, A Public Space, Virginia Quarterly Review, and The Believer.
Make it Scream, Make it Burn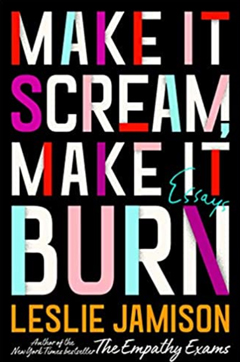 With the virtuosic synthesis of memoir, criticism, and journalism for which Leslie Jamison has been so widely acclaimed, the fourteen essays in Make It Scream, Make It Burn explore the oceanic depths of longing and the reverberations of obsession.

Among Jamison's subjects are 52 Blue, deemed "the loneliest whale in the world"; the eerie past-life memories of children; the devoted citizens of an online world called Second Life; the haunted landscape of the Sri Lankan Civil War; and an entire museum dedicated to the relics of broken relationships. Jamison follows these examinations to more personal reckonings -- with elusive men and ruptured romances, with marriage and maternity -- in essays about eloping in Las Vegas, becoming a stepmother, and giving birth.