Rahul Mehta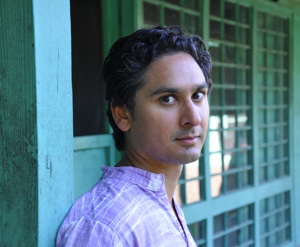 Rahul Mehta's debut short story collection, Quarantine, won a Lambda Literary Award and the Asian American Literary Award for Fiction. His stories and essays have appeared in the Kenyon Review, the Sun, New Stories from the South, the New York Times Magazine, the International Herald Tribune, Elle India, and elsewhere. An Out magazine "Out 100" honoree, Mehta lives in Philadelphia and teaches at the University of the Arts. His debut novel is forthcoming from HarperCollins in 2016.
Quarantine
"The stories in Rahul Mehta's Quarantineamplify a surprising new voice: gentle, even tender, but powerful." - Pankaj Mishra, author ofButter Chicken inLudhiana
Reminiscent of Jhumpa Lahiri's Interpreter of Maladies and the work of Michael Cunningham, Rahul Mehta's debut shortstory collection is an emotionally arresting exploration of the lives ofIndian-American gay men and their families. Manil Suri, the New York Times bestselling author of The Death of Vishnu and The Age of Shiva calls Quarantine "an insightful and compellingly readable collection of stories in which Rahul Mehta masterfully explores the emotions, the conflicts, the complex accommodations of being gay and Indian American."