Jeff Parker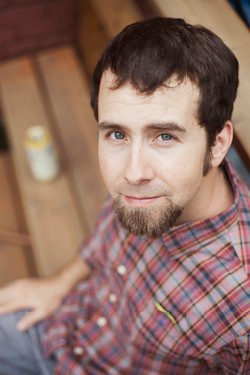 Jeff Parker has written several books including the nonfiction book Where Bears Roam the Streets: A Russian Journal(Harper Collins), the novel Ovenman (Tin House), and the story collection The Taste of Penny (Dzanc). His fiction and nonfiction have appeared in the Best American Nonrequired Reading, Ploughshares, Tin House, The Walrus, and many others.
With Pasha Malla, he co-"wrote" the collection of found sports poetry Erratic Fire, Erratic Passion (Featherproof) and with Annie Liontas he edited A Manner of Being (University of Massachusetts Press), a book of essays by writers on their mentors. With Mikhail Iossel he edited two collections of writing by contemporary Russian writers, Rasskazy: New Fiction from a New Russia (Tin House) and Amerika: Russian Writers View the United States (Dalkey Archive). With Alina Ryabovolova and Mariya Gusev he translated the novel Sankya by Zakhar Prilepin from the Russian.
He is the Director and co-founder of the DISQUIET International Literary Program in Lisbon, Portugal (www.disquietinternational.org), and he teaches in the MFA program at the University of Massachusetts Amherst.
Where Bears Roam the Streets
Long story short: I started going to Russia in 1999. On my first trip there I met a Perestroika-generation bartender named Igor who became one of my closest friends. I decided to try and tell the story of contemporary Russia through his story–as well the stories of lots of other Russians of the new generation: a women's rights activist, radical leftists, a young human rights lawyer, Chechen war vets, and others…The few years I spent working on this–Igor and I traveled across much of the country together talking to people and talking to each other–are some of the best of my life. The title is meant to be taken as a joke since it's one of many cliches that Westerners have about Russia and the idea of the book is to get past the cliches to something resembling the real thing.