Iain Haley Pollock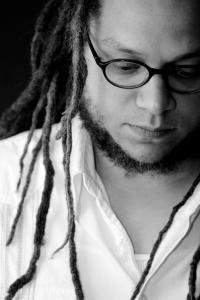 Iain Haley Pollock is the author of two poetry collections, Ghost, Like a Place and Spit Back a Boy, which won the 2010 Cave Canem Poetry Prize. Individual poems have appeared in American Poetry Review, The Baffler, and The New York Times Magazine. Pollock teaches English at Rye Country Day School in Rye, NY, and is a member of the poetry faculty at the Solstice MFA program of Pine Manor College. He also serves as poetry editor at Solstice Literary Magazine.
Ghost Like a Place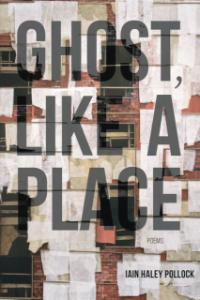 This collection highlights the complexities of fatherhood and how to raise young kids while bearing witness to the charged movements of social injustice and inequities of race in America. Memory, culpability, and our very humanness course through this book and strip us down to find joy and inspiration amid the darkness.
Alice James Books
Iain Pollock has a slow, steady hand that's fine tuning the pentatonic chambers where whole and half notes of the heart glisten the world. This Ghost, like a Place is a phantasm of small psalms settling into territory familiar with new beginnings and bearing ragged, but revealing truths.
—Tyehimba Jess, author of Olio, winner of the 2017 Pulitzer Prize for Poetry
"The ghosts that haunt Iain Haley Pollock's poems have substance. Some have names: Tamir. Rex. Emmett. Black boys of Philadelphia. Their voices are 'the chattering of crows in a distant sycamore.' There is awe in these voices, and self-deprecation, and lament. Most—despite the fact that there is little comfort to offer here—there is a faith in the body, in humanity, to bear its burdens. Read Ghost, like a Place, and 'know, finally, the rapture and wildness of belief.'"
—Meg Kearney, author of Home By Now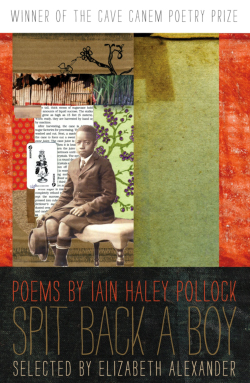 Spit Back a Boy
Iain Haley Pollock's poems cover the ground from a woman late to catfish supper to an ancient queen who howls, "Sea, you is ugly," from the creaking of slave ships launched from Lancaster to gunfire on a contemporary Philadelphia street. Such lyric moments find grounding in stories woven through this book—in one story line, a boy with a black mother and white father wishes he could shed his white skin or carve into what lies beneath: "I flung my almost white self / into my mother's embrace—that brown / embrace I hoped would swallow me whole / and spit back a boy four shades darker." Another thread follows a marriage and a woman intertwined with hunger and the blues, a woman who hears a whale song in a refrigerator's hum, who cries hard like the lonely barking of a fox.