Anywar Ricky Richard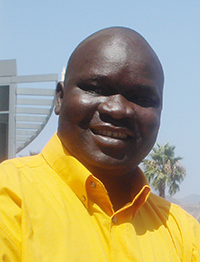 Anywar Ricky Richard was abducted at age 14 to serve as a child soldier in the Lord's Resistance Army (LRA), an experience that included witnessing the horrors of torture, rape, and the murder of his parents. Anywar managed to escape from his captors and subsequently began dedicating his life to helping other former LRA children.
Anywar founded the Friends of Orphans (FRO) in Northern Uganda, which helps former LRA child soldiers and abductees by first helping to meet their basic needs and then assisting them with personal development and empowerment activities. FRO's services for these children re-entering society include teaching human rights, peace building and conflict management, as well as vocational training, educational programs and HIV/AIDS programs. Anywar Ricky Richard received a 2008 World of Children Humanitarian Award.
Soldier Boy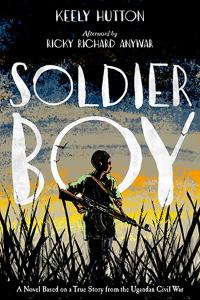 Soldier Boy begins with the story of Ricky Richard Anywar, abducted at age fourteen in 1989 to fight with Joseph Kony's rebel army in Uganda's decades-long civil war. Ricky is trained, armed, and forced to fight government soldiers alongside his brutal kidnappers, but never stops dreaming of escape.
The story continues twenty years later, with a fictionalized character named Samuel, representative of the thousands of child soldiers Ricky eventually helped rehabilitate as founder of the internationally acclaimed charity Friends of Orphans.
Working closely with Ricky himself, debut author Keely Hutton has written an eye-opening book about a boy's unbreakable spirit and indomitable courage. Beginning in Africa amidst the horrors of civil war, his is a story that is as uplifting as it is heartwrenching.