100% Online - This SUNY Canton degree can be earned entirely online.
Home > Business > Health Care Management
Health Care Management - B.S.
The B.S. in Healthcare Management's curriculum focuses on business fundamentals and the healthcare related foundational and skills based courses that touch on technology, healthcare finance and economics, managed care, quality standards, and foundations of management and business. Some sample courses are: Managed Care, Healthcare Finance, Healthcare Economics, Public Health, Legal and Ethical Issues in Healthcare, Quality and Patient Safety, Health Information Technology, and Healthcare Facility Administration.
Designed for
High school graduates
Working professionals and students interested in an online degree
Transfer students from the healthcare, business, and liberal arts programs
Gain Healthcare Industry Knowledge in the areas of:
U.S. healthcare system and its functions
Healthcare facility administration
Managed care
Healthcare finance
Public health
Information technology
Legal and ethical issues in healthcare
Business fields such as accounting, finance, HR, marketing, and economics
Internship experience

Employment statistics are from the Bureau of Labor Statistics 2020-2030 Occupational Outlook Handbook.
Job Opportunities
Healthcare Administrator:
Healthcare administrators, sometimes called executives or service managers, traditionally work in hospitals, clinics, or other healthcare facilities. They may manage the entire practice, a distinct clinical area, or a specific aspect of administration, such as finance and budgeting. A bachelor's degree is usually the minimum qualification for entry into an administrative position, though master's degrees are also common.
Median Annual Salary: $98,350
Projected Growth Rate: 20%
Human Resources Manager:
Working as a human resources manager in a hospital or clinic is an option for those with an online degree in healthcare management. These managers direct administrative duties, hire employees, review employment laws, and facilitate communication between management and staff.
Median Annual Salary: $110,120
Projected Growth Rate: 9%
Marketing Manager:
Students who earn their healthcare management degree online with a marketing specialization can work as marketing managers in healthcare facilities. Healthcare marketing encourages a conversation between patients and the facility, improving care and growing the client network. The manager gives a facility a trustworthy voice and a clear brand strategy.
Median Annual Salary: $129,380
Projected Growth Rate: 10%
Other Job Opportunities
Long-term care administration
Public and community health services
Health practitioner's offices
General and surgical hospitals
Home health care services
Outpatient care centers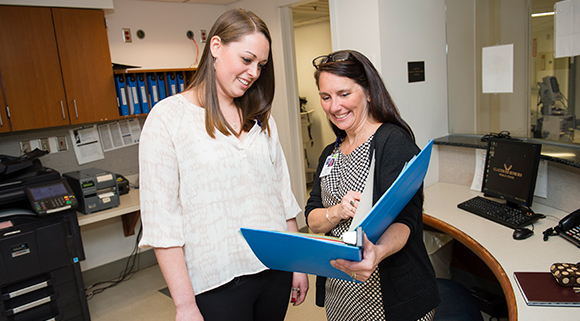 Administrative Careers on the Rise
While medical personnel such as doctors, nurses, and other frontline staff continue to be in demand, health care administrators are equally needed to offer the behind-the-scenes support that will improve quality and efficiency of health care while controlling costs. Healthcare administrators coordinate, plan, and manage departments and facilities.
In-Demand Education for In-Demand Careers
Employment of medical and health services managers is expected to increase by 23 percent for all occupations by 2022, as the health care industry continues to expand and diversify, according to the U.S. Department of Labor. Some reasons for this expansion include the retiring "Baby Boomer" generation and the increase of the population's lifespan.
How is a B.S. Different from a B. Tech?
A B.S. degree is a Bachelor of Science degree that requires a minimum of 60 credit hours of liberal arts and sciences. All other undergraduate baccalaureate degrees (BBA, BTech, etc.) only require 30 credit hours of liberal arts and sciences. By creating a focus in a particular field and thus, gaining a better understanding of that field, a student can develop skills necessary to separate themselves from the rest of candidates applying for the same job. Moreover, many employers do not fully understand the Bachelor of Technology degree as it relates to healthcare management skills. View more differences.
Why Graduates are in Such High Demand:
To comply with changing health regulations
To implement new technology
To help improve the health of communities by emphasizing preventive care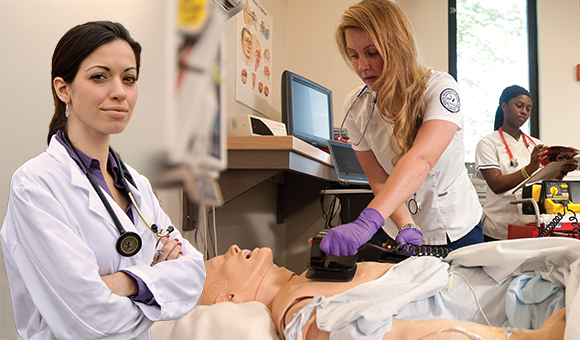 Online Convenience
This four-year degree is offered completely online. Students also may choose to attend classes face to face, or some combination of online and face to face classes.
In the final semester of this program, students have an option to complete an internship, allowing them to build relationships and network with industry professionals while completing their education. There is also an internship alternative, meaning that students can take courses instead of the 12 credit internship or some combination of courses and internship.
Earn a Master's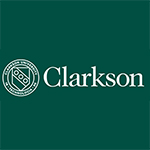 SUNY Canton's most popular bachelor's degree is now connected with Master of Business Administration (MBA) programs at Clarkson University and SUNY Empire. Talk to your advisor for more details.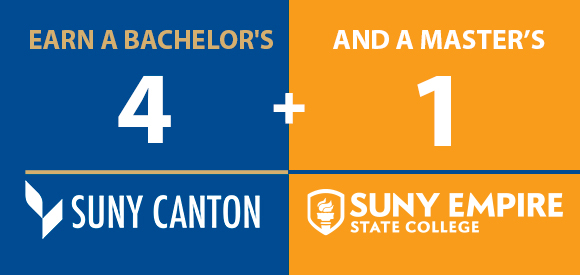 Already Working in a Health Care Field?
This major is designed for both traditional students, and students employed within the health fields. Health Care Management is flexible for returning students who want to advance within their chosen career fields. Students in this program increase their knowledge of management, as opposed to only growing a set of skills.

The School of Business and Liberal Arts at The State University of New York - Canton has received specialized accreditation for its business programs through the International Accreditation Council for Business Education (IACBE) located at 11374 Strang Line Road in Lenexa, Kansas, USA. Click here for a list of all accredited programs.
Marela Fiacco
Dr. Fiacco is the Program Director and an Associate Professor in the Health Care Management program. She graduated from Freed-Hardeman University in Tennessee with a Bachelor of Business Administration and then, attended Middle Tennessee State University, graduating with a Master's in Business Administration. She earned her Ph.D. in Business, with a concentration in Healthcare Administration.
Jennie Flanagan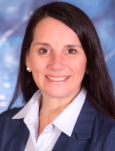 Ms. Flanagan is a Health Care Management Lecturer at SUNY Canton, as well as the HSMB Internship Coordinator. Jennie started out at SUNY Canton in 1990 studying Hotel and Restaurant Management. She returned soon after to pursue an Associate's Degree in Nursing which she received, along with the Virginia McAllister Nursing Award, in 1993. In 2006, Jennie received her Bachelor's Degree in Health Care Management, and her Master's Degree in Health Care Administration from Seton Hall University in 2011. Jennie continues to work in the healthcare field in various management/leadership positions throughout St. Lawrence County.
Stephanie Petkovsek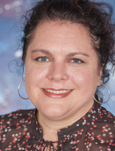 Ms. Petkovsek was born and raised in Middleville, NY and graduated from Syracuse University with a degree in history and a minor in French. She then received my master's degree in history from SUNY Buffalo and completed her French major. Stephanie has lived and studied in France and Quebec and loves to travel, taking students on trips to Europe and Quebec and most recently Costa Rica, Panama, Slovenia, Croatia, France and Spain. Stephanie teaches Early American History, Modern US History, Modern European History and African American History. She is also a board member for Cinema 10, a local non-profit that screens independent, foreign and documentary films each semester.
Vicki Perrine
Ms. Perrine is a lecturer at SUNY Canton. She has worked in the healthcare field for 33 years. She was previously the Chief Operating Officer for a 130 bed healthcare facility in New York State. Vicki is a Registered Nurse who holds a Masters in Business Administration (MBA), with a Healthcare Concentration, a Masters in Healthcare Administration (MHA), and a Bachelor's of Science in Nursing (BSN). Ms. Perrine is a New York State licensed Nursing Home Administrator (LNHA), is a Fellow in the Advisory Board Company (FABC) and is a Fellow in the American College of Health Care Executives (FACHE). She has held a variety of titles in her career – Co-Chief Executive Officer, Vice President for Patient Care Services, Vice President for Clinical Services and Director of Mental Health Services. She also is an Executive and Behavioral Health Consultant for healthcare facilities in New York State and California. She is active member of the Health Care Association of New York States Chief Operating Officers forum, member and past Chair of the St. Lawrence County Community Services Board and Mental Health Subcommittee, and a member of the Health Care Association of New York States Behavioral Health task force.
Patricia Outhouse
Ms. Outhouse is an adjunct instructor at SUNY Canton. She has worked in the health care field for 45 years and is licensed as a Nursing Home Administrator in New York State. Her healthcare career has included positions of leadership in the hospital, long term care, home care-hospice arenas. Ms. Outhouse has taught courses on the college level for the past 18 years. Her areas of instruction have included health care policy, social policy, health care management and the study of US health care systems. She earned both a Bachelors in Community and Human Services, with a concentration in geriatric social work services and a Masters in Social Policy, with a concentration in Health Care Administration, from SUNY Empire State College. Ms. Outhouse is an active member of the New York State Association of Long Term Care Administrators and is a past board member of the Hospice and Palliative Care Association of New York State.