Cybersecurity Awareness Month 2023
October 11-26, 2023
October is Cybersecurity Awareness month. Join SUNY Canton as we explore ways to help individuals protect themselves online as threats to technology and confidential data become more commonplace.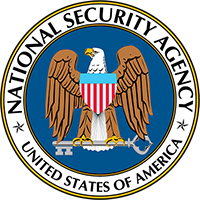 SUNY Canton has been selected for the prestigious National Security Agency (NSA) and Department of Homeland Security (DHS) Program of Study Validation.
Learn more about this designation.
Panels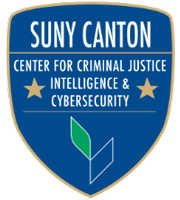 Event #1
Data Science and Cybersecurity - Current and Future Challenges
October 11 | 11:00 AM - Noon
Each panelist will discuss their experiences and insights on data science.
Join on Teams
Meeting ID: 261 652 522 993 Passcode: GTxmRG
Audience: Students, Professors, Govt.
Presenter(s):

Mehdi Ghayoumi, Assistant Professor, Data Science Coordinator | Dr. Ghayoumi's expertise spans machine learning, data science, robotics, and programming. His research delves into Machine Vision, Robotics, Human-Robot Interaction (HRI), and privacy, emphasizing practical applications in environments like manufacturing, biometrics, and healthcare. Beyond teaching and research, Dr. Ghayoumi is an active member of the academic community, contributing to committees for conferences like ICML, ICPR, HRI, and serving on editorial boards for journals in machine learning, mathematics, and robotics. His research has been showcased at leading conferences such as HRI, RSS, and ICMLA, underscoring his significant contributions to the field.

Kambiz Ghazinour, Chair, Associate Professor, Department of CyberSecurity | Dr. Kambiz (pronounced come-bees) Ghazinour is Associate Professor and Chair of CyberSecurity at the State University of New York (SUNY) in Canton. He is also directing the Advanced Information Security and Privacy (AISP) Research lab and Founder and CSO of CyberSpara Inc. He received his PhD in 2012 in the area of Data Security and Privacy from University of Calgary and was a Post-doc Fellow at the University of Ottawa and Children's Hospital of Eastern Ontario until 2014. In 2007, He received his Masters at the University of New Brunswick in the area of High Performance Scientific Computing. In 2003 he received his Bachelors in Software Engineering and from 1998 to 2005, he took on many roles including Software Developer, Systems Analyst and Database Administrator. He is a renowned scientist with hundreds of publications and projects in Data Science, Security and Privacy.

Minhua Wang, Senior Lecturer, Cybersecurity Department | As the Cybersecurity B.S. Program Coordinator and Cybersecurity Minor Coordinator, he has played a pivotal role in shaping the institution's cybersecurity curriculum. Professor Wang has introduced and taught a wide array of courses over the years. His contributions, ranging from foundational subjects to specialized topics, have been instrumental in preparing the next generation of cybersecurity professionals. His dedication to the field and commitment to academic excellence are truly commendable.

Ryan Gallagher, Data Analyst, FBI Albany Division | Ryan Gallagher earned his B.S. in Computational Modeling and Data Analytics from Virginia Tech. His academic pursuits emphasized applied linear algebra and data analysis across diverse domains. Notably, he collaborated on a project with Lawrence Livermore National Laboratory, concentrating on robust algorithms for edge computing systems. Currently, Mr. Gallagher serves as a Data Analyst for FBI Albany.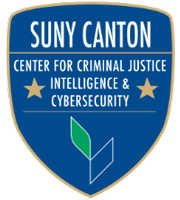 Event #2
Explore SUNY Canton Workshops: Cracking the Code, DigitalPASS Cybersecurity Gaming
October 18 |
10:00 AM - 12:45 PM
Audience: Students, Professors, Govt.
Presenter(s): Kambiz Ghazinour, Associate Professor & Director of Cybersecurity Department