Home > President > Timeline of Presidents
Timeline of Presidents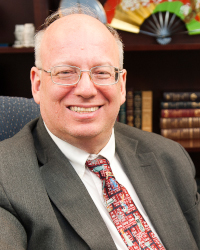 Zvi Szafran (2014 - present)
Zvi Szafran, Ph.D. became SUNY Canton's fourth President on July 1, 2014.
Dr. Szafran is the former Vice President for Academic Affairs and professor of chemistry at Southern Polytechnic State University in the University System of Georgia, a position he held since 2005. From 1998-2005, he served as the vice president for academic affairs at New England College in New Hampshire. Previously, he held several positions at Merrimack College in Massachusetts, including dean of science and engineering, chairman of the chemistry department, assistant to the dean of arts and sciences, and professor.
Dr. Szafran earned a Ph.D. in chemistry from the University of South Carolina and a bachelor's degree, also in chemistry, from Worcester Polytechnic Institute.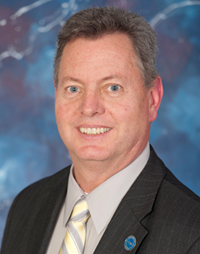 Joseph C. Hoffman (2013 - 2014)
Joseph C. Hoffman, Ed.D. began his tenure as Acting President on June 1, 2013.
Dr. Joseph C. Hoffman is a State University Distinguished Teaching Professor and served as Provost and Vice President for Academic Affairs at SUNY Maritime College for six years, overseeing all academic programs, admissions, institutional research and student life. A Professor of Mathematics and Computer Science, Dr. Hoffman has also served as the Associate Provost, Science Department Chair, Dean of Freshmen Programs and Presiding Officer of the Faculty. Dr. Hoffman holds a B.S. from SUNY Maritime College, an M.S. from Adelphi University and an Ed.D. from La Salle University.
During his brief tenure, Dr. Hoffman brought stability to the College by jointly developing a Memorandum of Understanding for Shared Services with SUNY Potsdam. He was also instrumental in establishing a "One-Hop Shop" Student Service Center in the Richard W. Miller Campus Center, in the space previously used as the intramural gymnasium.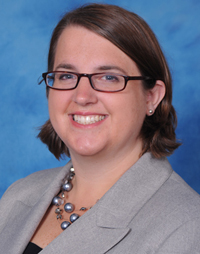 Carli C. Schiffner (2012 - 2013)
Carli C. Schiffner, Ph.D. began her tenure as Interim President on September 2012 after previously being named Provost/Vice President for Academic Affairs in July 2011.
Schiffner served as the Dean of Arts and Sciences at Yakima Valley Community College after leaving SUNY Canton in August 2007.
Schiffner came to SUNY Canton in 2003 as an assistant professor in the History department. In May 2005, she assumed the role as Chief of Staff for Joseph Kennedy but also maintained her faculty position at the College. She continued to work as a faculty leader in the areas of distance learning, institutional strategic planning, curriculum development, and accreditation.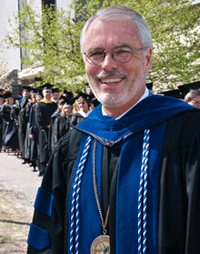 Joseph L. Kennedy (1993 - 2012), SUNY Canton
During his 19 years at the helm of SUNY Canton, Dr. Kennedy's vision helped the school progress from a two- to a four-year college, offering students more career-focused and in-demand degree programs.
SUNY Canton expanded significantly under Dr. Kennedy's leadership in a number of ways. The College's enrollment rapidly grew during his tenure. Applications grew 90 percent from 2005-2012, and the College's overall enrollment also jumped 48 percent during that time, allowing SUNY Canton to increase selectivity.
Dr. Kennedy's direction not only changed the academic landscape of the College, but the physical aspects of SUNY Canton as well. During his tenure, the College added the Richard W. Miller Campus Center, the Newell Veterinary Technology Center, Roos House athletic facility, as well as the Grasse River Suites.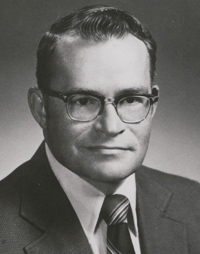 Robert M. Fraser (1992 - 1993)
Robert M. Fraser was selected as interim president by the SUNY Board of Trustees following a recommendation by SUNY Chancellor D. Bruce Johnston while a search committee worked to find a successor for Earl W. MacArthur. Fraser retired as the College's Vice President of Academic Affairs in 1991 and assumed presidential responsibilities in 1992. Dr. Fraser came to SUNY Canton in 1973 as dean of instruction and was appointed Vice President for Academic Affairs in 1976. He earned his bachelor's, master's and Doctorate of Education from SUNY Albany. Prior to coming to Canton he was assistant for two-year college programs and an assistant university dean for the State University of New York Central Administration.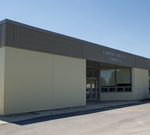 William C. Cooper (1982)
William C. Cooper was appointed Acting President in 1982 while President MacArthur was on a brief sabbatical in Albany. Cooper, a Navy World War II veteran, joined SUNY Canton in 1958 and was Vice President for Administration for 24 years. He was best known for the design and financial planning of the present SUNY Canton campus and was the College's first planning officer. The William C. Cooper Service Complex, which houses the physical plant maintenance and operations department, was named in his honor on June 3, 1983.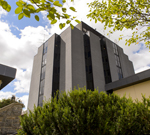 Earl W. MacArthur (1972 - 1992), Canton ATC
Earl W. MacArthur became President of SUNY ATC at Canton in 1972 and served until 1992. He had previously directed the continuing education program at Delhi. In 1971, enrollment had been 2077, and by 1975, enrollment reached 2833. With the winding down of the baby boom generation, maintaining enrollment numbers became increasingly difficult. Despite these challenges, Dr. MacArthur had many accomplishments, including founding the Canton College Foundation and the Office of Sponsored Research. He was also an advocate for the Educational Opportunity Program and computer literacy. His years of service and accomplishment were honored with the college's Distinguished Citizen Award in May 2005.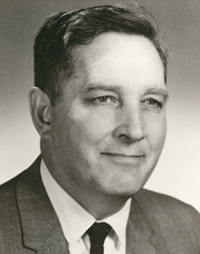 Glenn E. Wright (1960-1962 & 1967-1969)
Glenn E. Wright served as Acting Director/President for the College on several occasions during his tenure. He served as Acting Director during Dr. Albert E. French's 18-month absence from the College from 1960-1962. During that period, Mr. Wright secured the gift from Edson A. Martin that moved the College to its current location. Mr. Wright also served as Acting President from 1967-1969 and several other brief occasions during French's 24-year tenure. He also served as Vice President for Student Affairs and continued in that role during Dr. Earl W. MacArthur's presidency. He retired in 1976 after 28 years of service.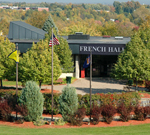 Albert E. French (1948 - 1972)
Dr. Albert E. French became the sixth director of the College in April 1948, and its first President in 1960. Along with his arrival came the name change of the College for the third time, it became the State University of New York Agricultural and Technical Institute.
During his 24 years of service, Dr. French was involved with two major building projects, including the College's move across the village of Canton. French Hall was the administrative building during the years that Dr. French and Dr. MacArthur served as president. The Albert E. French Scholarship was established in 1972 by the Canton Alumni Association and was endowed and enlarged in 1989 by alumni and the French family in honor of, and in tribute to, Dr. French.
Directors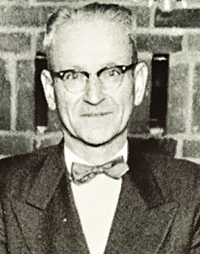 William T. Long (1948)
William T. Long, head of the Agricultural Department, served as Acting Director for a year following the resignation of Van Whittemore. He responded by acting in this capacity and doing it in such a manner that things went smoothly under very trying circumstances. Long was outstanding in the field of Farm Management. His knowledge and ability in this field was recognized throughout the North Country and other parts of the Northeast. It would be no exaggeration to say that Long had done more for Northern New York Agriculture than any other individual during his 30 years at the College.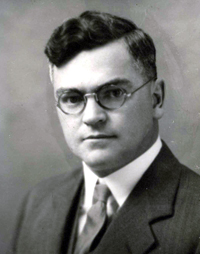 Van C. Whittemore (1924 - 1948), Canton ATI
Van C. Whittemore was dean of Canton ATI from 1924 until 1948. Whittemore became director of Canton ATI following the resignation of Roland Verbeck in 1924. Considered to be one of the most influential leaders in North Country for the cause of agriculture, Dean Whittemore was a highly respected and sought-after speaker throughout the North Country area. Following Mr. Whittemore's resignation from ATI in 1948, he taught agriculture at Heuvelton Central School until 1954.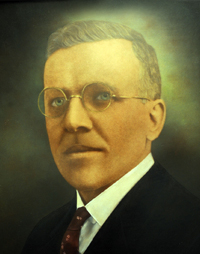 Roland Hale Verbeck (1919 - 1924)
Roland Hale Verbeck served as director of the State School of Agriculture from 1919 to 1924. In 1924 he became director of the Stockbridge School of Agriculture at the Massachusetts State College in Amherst.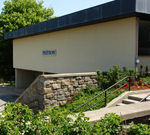 James M. Payson (1917 - 1918)
Dr. James Payson served the College for 22 years and was one of the most beloved figures from the School of Agriculture. Dr. Payson led the school briefly on an interim basis between 1917-1918.
He documented the early years of the School of Agriculture in a typescript work entitled, A Brief History of the State School of Agriculture. For over two decades of conscientious work, Dr. Payson shaped many lives and was a strong advocate for the school he took pride great in, as he was dedicated to providing a promising future to his students and the College. Many referred to him as a "founding father," prolific educator, and an amicable friend.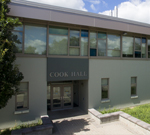 Herbert Ellis Cook (1908 - 1917), Canton SOA
Herbert Ellis Cook became dean of the State School of Agriculture in 1908, following the brief directorship of Kerry C. Davis, who resigned before the first academic year was completed. Director Cook served not only as dean, but also as director of extension work and instructor in agronomy. Dean Cook resigned in 1917.
The school experienced rapid growth under Dean Cook's administration; he had wide acquaintance with leading agriculturists of the day and was much in demand as a speaker for farm groups. For fifteen years he lectured at Farmer's Institutes and wrote for the American Agriculturist.
Office of the President
34 Cornell Drive
MAC 616 Canton, NY 13617
Phone: 315-386-7204
Fax: 315-386-7934
president@canton.edu