Home > SHCJ > Physical Therapist Assistant
Physical Therapist Assistant - A.A.S.
Students in the PTA program complete two years of liberal arts courses, technical coursework in physical therapy, and clinical education experiences. Upon successful completion of the PTA curriculum, students graduate with an Associate in Applied Science degree. They are then eligible to take a National Licensing Examination and apply for certification as a physical therapist assistant.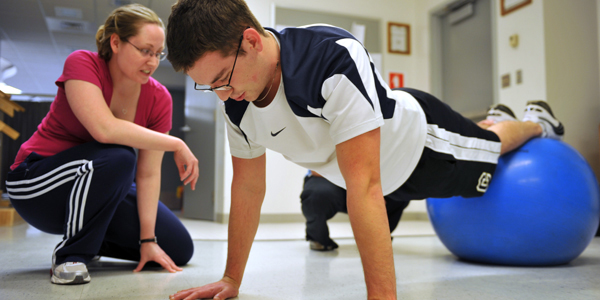 Students who do not meet the prerequisites may be eligible to enroll in a preparatory curriculum. Completion or admission into a preparatory curriculum does not guarantee admission to the PTA Program.
Career Outlook:
According to the 2020 Occupational Outlook Handbook, employment for PTA's is projected to grow 29% between 2019 and 2020.
Career Opportunities:
Physical Therapist Assistants work in hospitals, nursing homes, rehabilitative centers, certified home health care agencies, private practices, and schools.
Transfer Opportunities:
Students have the option of continuing their studies in the college's Bachelor of Technology program in Health and Fitness Promotion. The B. Tech program may assist students in meeting admissions requirements for a graduate or doctoral degree program or to enhance employment opportunities in the health and fitness field.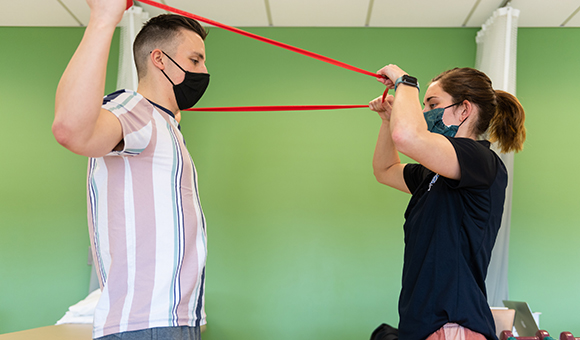 Accreditation:
The Physical Therapist Assistant Program at SUNY Canton is accredited by the Commission on Accreditation in Physical Therapy Education (CAPTE), 3030 Potomac Ave., Suite 100, Alexandria, Virginia 22305-3085; telephone: 703-706-3245; email: accreditation@apta.org; website: http://www.capteonline.org. If needing to contact the program/institution directly, please call 315-386-7394 or email molnard@canton.edu