Veterinary Science Technology - A.A.S.
Since 1978, SUNY Canton's Veterinary Science Program has been fully accredited by the American Veterinary Medical Association.
The mission of the Veterinary Science Technology program provides qualified students with the education and skills necessary to obtain licensure and seek employment as a veterinary technician.
The Veterinary Science Technology program is a dynamic blend of instruction, extensive hands experience in small laboratory sections (average about 20 students), and a senior preceptorship. Students who successfully complete the program, upon graduation, will be eligible to take the Veterinary Technician National Exam and apply for certification as a licensed veterinary technician.What's Unique About our Program?
Students in this Major: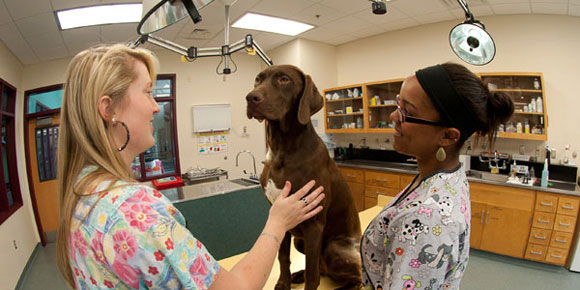 Career Opportunities:
Veterinary technicians provide professional technical support to veterinarians, biomedical researchers, and other animal care specialists. Technicians may work in:
Clinical Practice
Animal Shelters
Diagnostic Laboratories
Educational Institutions
Pharmaceutical and Research Industry

Veterinary Supply and Equipment Sales
Zoo/Wildlife Medicine
State and Federal Agencies
Farms & Stables

Employment statistics are from the Bureau of Labor Statistics 2020-2030 Occupational Outlook Handbook.
Career Outlook:
Veterinary Technician has been listed as one of Money Magazine's "Top 10 Fastest Growing Career Fields."
At the present time, there is a serious shortage of veterinary technicians throughout the country.
Transfer Opportunities:
Time To Complete the Program:
Once enrolled in Fundamental Veterinary Nursing Skills I (VSCT 101), students must complete the Veterinary Science program within four years. For extraordinary situations, permission to complete the Veterinary Science program beyond four years may be granted by the Dean of the School of Science, Health and Criminal Justice in consultation with the Veterinary Science Program Director.
Accreditation: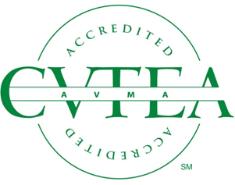 AVMA
1931 N Meacham Rd.
Suite 100
Schaumburg, IL 60173-4360
847-925-8070
Full Accreditation
Wendy Kuceyeski
Newell Vet Tech Center 101A
34 Cornell Drive
Canton, NY 13617

315-379-3865
kuceyeskiw@canton.edu