Home > Business > Applied Psychology > Faculty
Faculty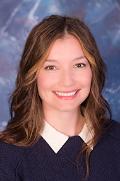 Barat Wolfe
Psychology, Assistant Professor
B.S., Psychology, St. Lawrence University
M.A., Human Kinetics (Sport Psychology), University of Ottawa
Ph.D., Applied Social Psychology, University of Windsor
Postdoctoral Fellowship, Western University
Professional/Research Interests:
My research interests are related to health and well-being, and in particular how people address their complex health care needs. Recently, my research focus has been in the area of intimate partner violence and access to health care services, but my program of research includes women centered health care, chronic disease, and rurality. I favor mixed methods and intersectional approaches, and much of my research has centered on the lived experiences of vulnerable groups, including women, new immigrants, youth, health care providers, and survivors of trauma and violence.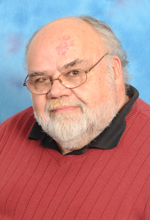 Edward Boyd
Assistant Professor
B.S., Psychology, St. Lawrence University
M.Ed., General Studies (emphasis in Counselor Education), St. Lawrence University
Post-Master graduate work in Thanatology, Industrial Psychology, the Psychology of Violence and Advanced Mental Retardation, SUNY Oswego and SUNY Potsdam
Courses taught: Introductory Psyc., Abnormal Psyc., Child Development, Human Development, and Alcohol, Drugs, and Society
Greatest pleasure comes from facilitating eclectic and critical thinking in my students.
Outside of class you're most likely to find me on a trout stream or in a wild berry patch (followed hopefully by a trip to the kitchen to cook speckled trout and bake wild berry pie).
Professional/Research Interests:
I am interested in promoting the teaching of Psychology at all levels: tertiary, secondary, and even elementary (in age-appropriate ways). I believe it is inexcusable not to be sharing the body of knowledge in Psychology with the entire populace. This discipline has been around since 1879 – good grief! Teaching Psychology can make the world a safer, more tolerant, more accepting place. It can lead to greater individual self-regulation; whole education of the populace in Psychology could be perhaps our best therapy!
Christina Huie Lesyk LMSW, CSEP
Assistant Professor
BA, Columbia University/Barnard College
MSW, City University of New York/Hunter College School of Social Work
PhD, Hospitality Management, Iowa State University (to be completed)
New York State Licensure as a Master of Social Work (LMSW)
Certified Hospitality Educator (CHE)
Certified Special Events Professional (CSEP)
Certified Guest Services Professional (CGSP)
Instruction in Hospitality Management, Sociology, Psychology, Women's Studies, Child and Family Services and Social Work.
Professional/Research Interests:
Psychosocial influences on academic and professional achievement and training, consumer behavior, and human resource management.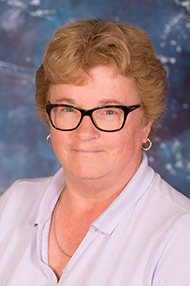 Jennifer Waite
Assistant Professor
B.A., Sociology, Cortland University
M.Ed.,Education, St. Lawrence University
M.S.W., Social Work, Syracuse University
Licensed Master Social Worker, NYS (2004-Present)
Human Services Board Certified Practitioner (2010 - Present)
Credentialed Alcohol and Substance Abuse Counselor (91983-Present)
Courses taught or developed: Crisis Intervention; Group Leadership Skills; Human Services Forum; Introduction to Human Services; Introduction to Psychology; Practicum in Human Services; Seminar in Human Services; Working in Human Services Agencies.
Professional/Research Interests:
Higher education, addictions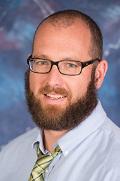 Patrick McManus, LMHC, M.S., M.A., B.A.
Lecturer
M.S., Mental Health Counseling, St. Lawrence University
M.A., Applied Sociology, Northern Arizona University
B.A., Psychology and Sociology, Northern Arizona University
Additional training: (LMHC) Licensed Mental Health Counselor in New York State
Contact:
MacArthur Hall 318
mcmanusp@canton.edu
(315) 386-7651
Professional/Research Interests:
My early research as a sociologist involved men, masculinity, and online gaming. As a clinician, my background includes college counseling, crisis counseling and intervention, chemical dependency, and the generalized study and practice of mental health counseling theory and intervention.